Growing with Purpose
Three Sticks Wines is proudly 100% estate. This means we own, farm, and produce every grape that becomes every drop of our wines. We are autonomous. Having the freedom to grow as we design and desire is precious. Having this world-renowned collection of vineyards gives us the ability to shift and flex proactively with a dynamic environment and not just in response to it. This position has led to many farming and winemaking triumphs that we are committed to expanding on.
Over their history, each of these exceptional sites has established themselves as amongst the greatest, most renowned vineyards in California, producing fantastic wines year after year. At Three Sticks, history is not the entire story, as we continue the successes and focus for the next generation.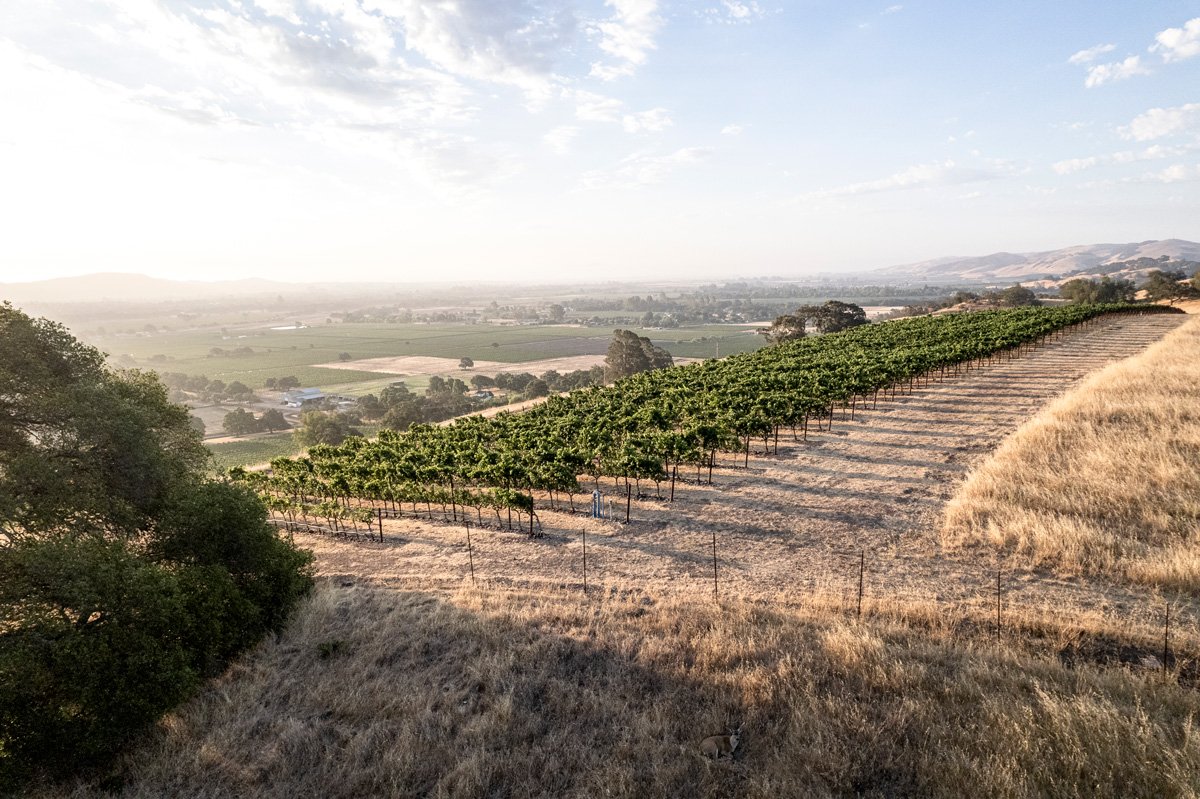 The pedigree of Three Sticks begins not in the glass, nor even in the cellar. Instead, it begins in the rocky, volcanic soils of Durell, one of the most diverse and prized vineyards in Sonoma Valley. Planted primarily to pinot noir and chardonnay, this rolling 610-acre parcel spans the Sonoma Valley, Sonoma Coast and Carneros AVAs, and is the birthplace of Three Sticks Wines.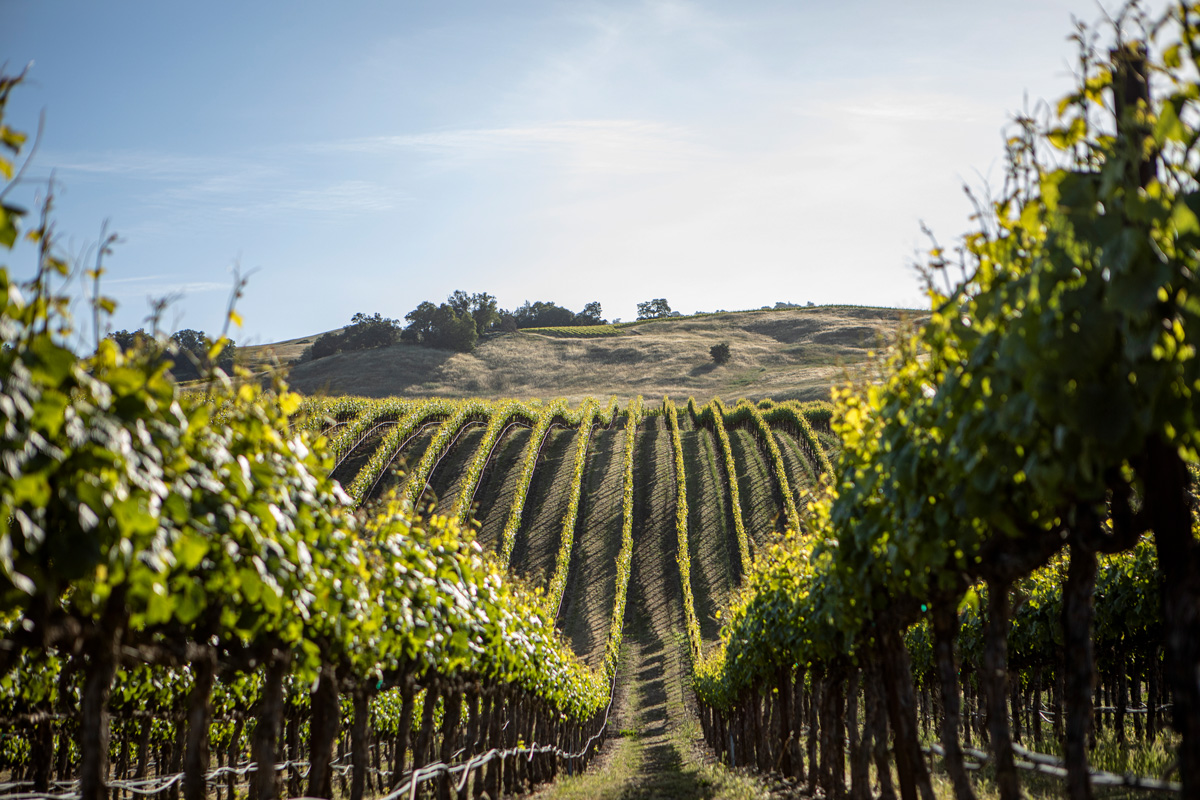 Acquired by Bill Price in January of 2013, our 406-acre Gap's Crown Vineyard is one of the most iconic vineyards of the Sonoma Coast, consistently producing pinot noirs and chardonnays of distinction. Located on the western slope of Sonoma Mountain known as the Petaluma Gap, this unique site allows for near-perfect ripening conditions with a combination of wind and fog that is almost always present.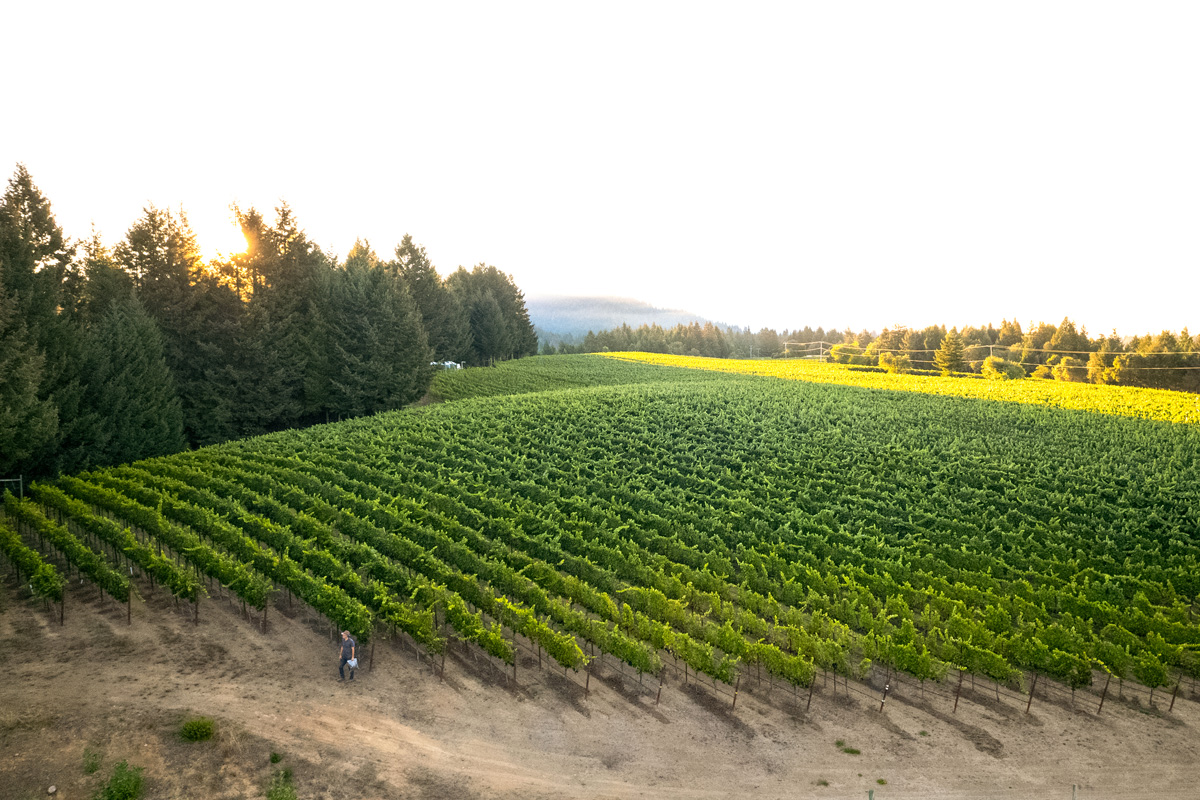 Walala comes from the Kashaya Pomo Indian saying, "where the water flows down," a reference to the local Gualala River and nearby town of Gualala. Perched on a ridge along the California coast, a few miles from the Pacific Ocean, the vineyard resides in what is often referred to as the "true" Sonoma Coast AVA.
Our Monopole Vineyards are sites that were meticulously chosen for their soil, terroir, location, and soul to plant from the ground up specifically for Three Sticks. Alana, One Sky, and William James Vineyards are all smaller sites organically farmed exclusively to produce the exact type of fruit to make the exact type of pinot noir and chardonnay we strive for. Small but mighty, these extraordinary sites give us wines we are exceptionally proud of year after year.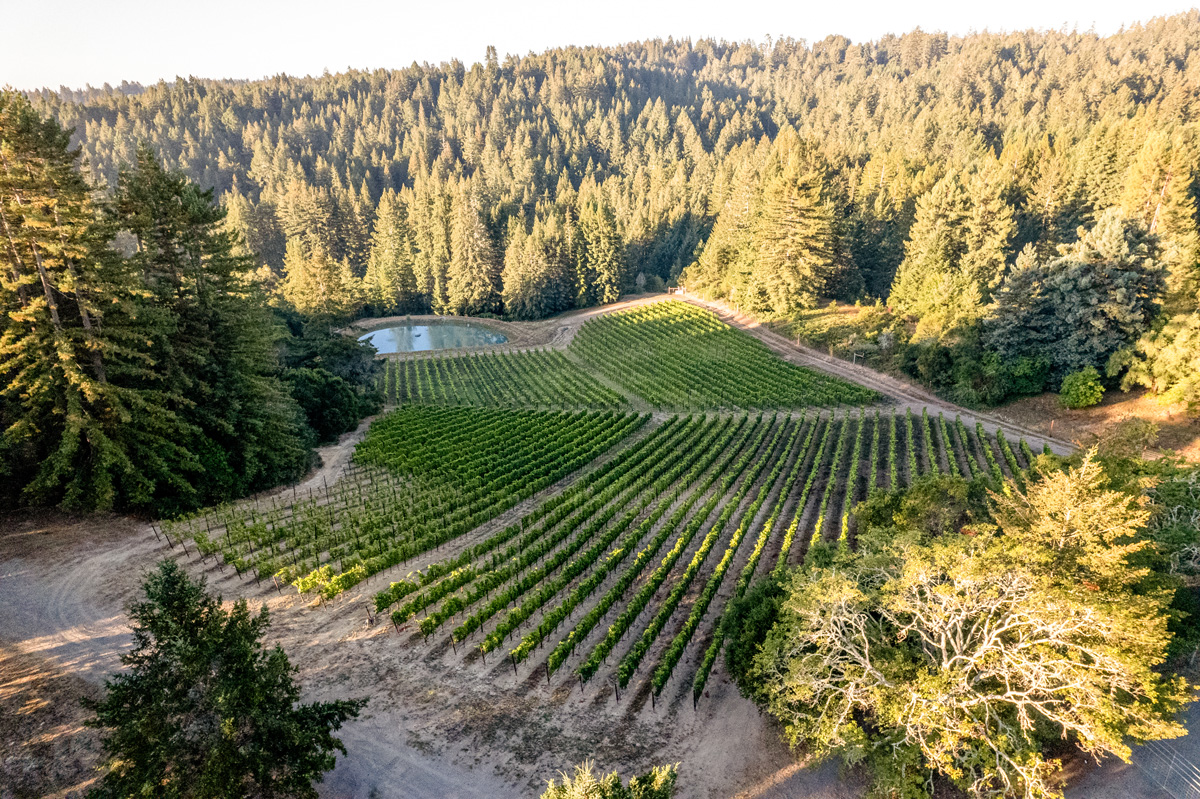 Alana
Russian River Valley
Nestled in the redwood trees of the Russian River Valley, Alana feels like a part of the forest around it. Working with its surroundings versus against, this vineyard is small but mighty and produces grapes of distinction. Alana is named after Bill's youngest daughter and like Alana herself, these youthful vines are vibrant and full of energy.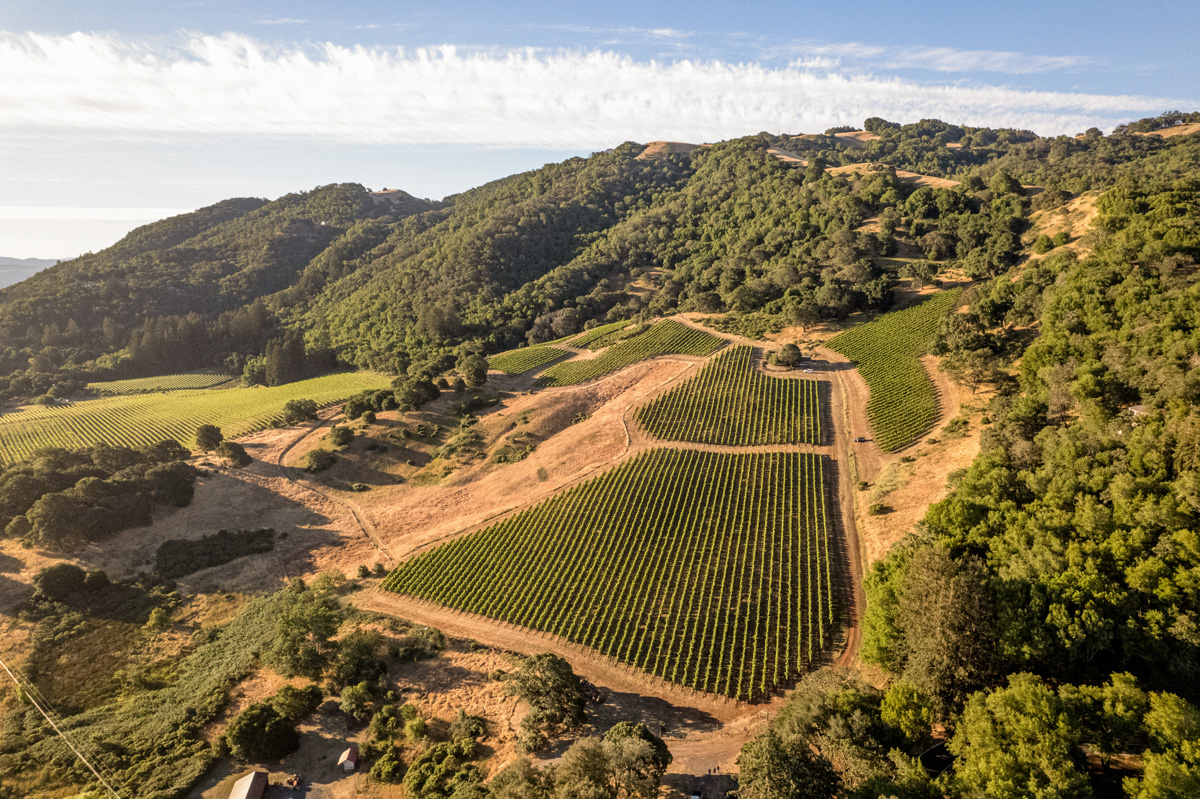 It's safe to say One Sky is one of our more beautiful properties, nestled on the top of rural Sonoma Mountain. This unique site is unusually high for pinot noir and chardonnays, lending itself to layered, multi-dimensional wines. The name One Sky comes from its elevated perspective of San Francisco all the way to the coast of Sonoma, epitomizing that we all live under one sky.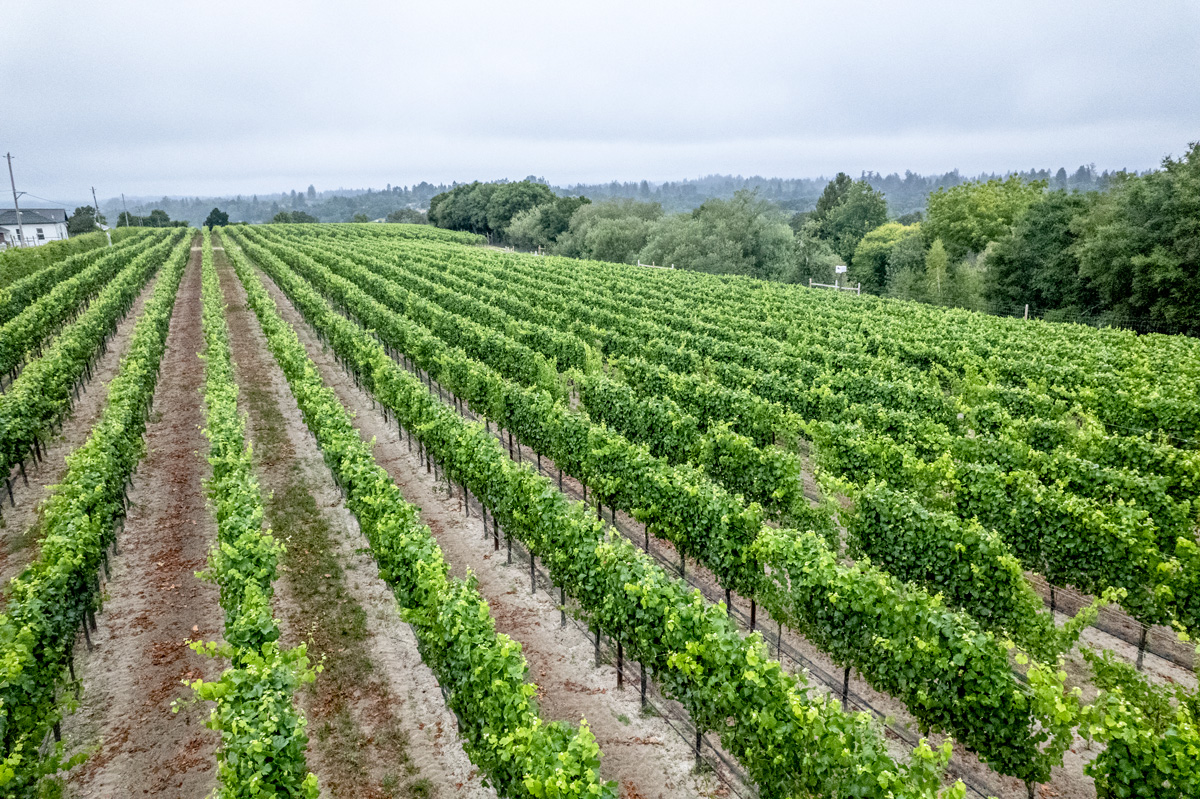 William James
Russian River Valley
Named after Bill's first and only son, James, William James Vineyard is located in Gravenstein – the heart of Sonoma County's apple country. For the uninitiated, part of Sonoma County's history is rooted in the belief that where apples thrived, grapes would too. Filled with gorgeous, lightweight Goldridge soil, this vineyard is incredible for producing pinot noirs of depth and complexity.