Legacy Rooted in a Vineyard
The pedigree of Three Sticks begins not in the glass, nor even in the cellar. Instead, it begins in the rocky, volcanic soils of Durell, one of the most diverse and prized vineyards in Sonoma Valley. Planted primarily to pinot noir and chardonnay, this rolling 610-acre parcel spans the Sonoma Valley, Sonoma Coast and Carneros AVAs, and is the birthplace of Three Sticks Wines.


As one of our largest sites, Durell Vineyard spans the flats of Sonoma Valley as well as the rolling hills that dominate the southwestern region of Sonoma County. Sitting in the heart of Sonoma, this special site is exposed to both the San Francisco Bay and Pacific Ocean influences that combine to produce wines of extraordinary depth. Durell is home to one of our annual wine club events – come see the magic for yourself!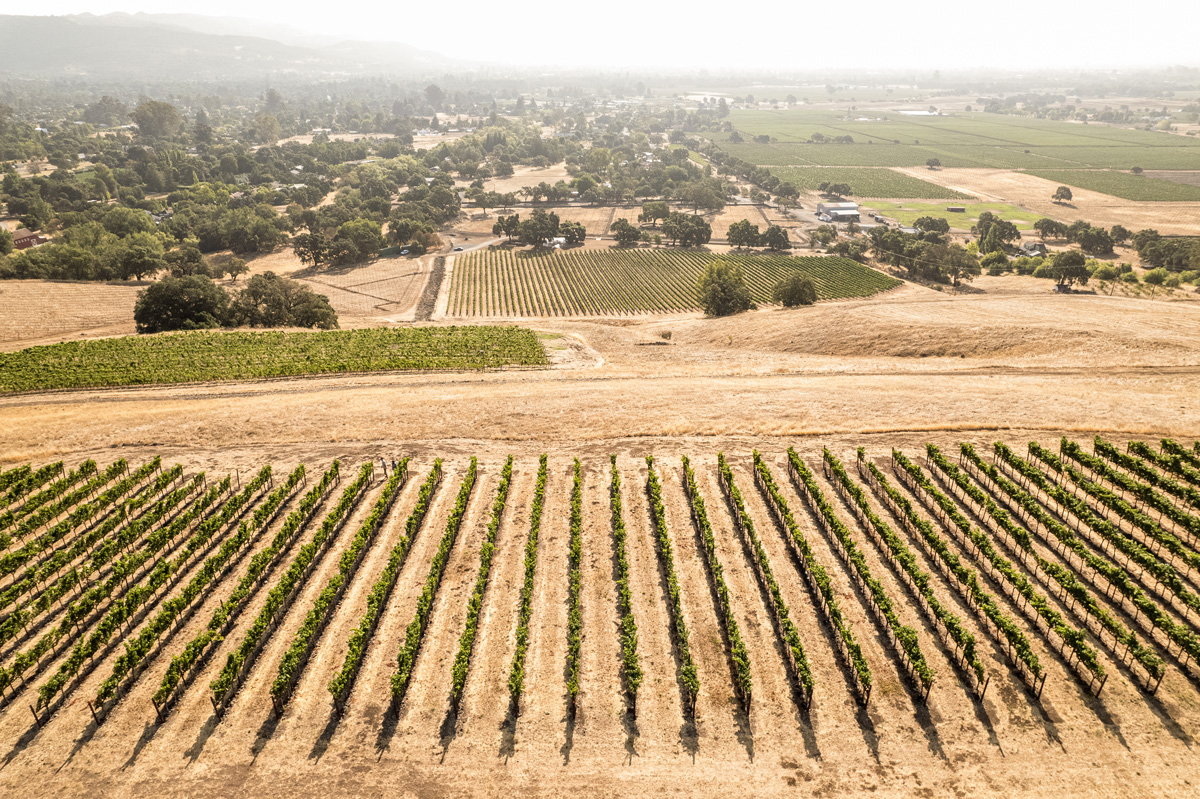 The Price family purchased Durell in 1997 and shortly thereafter introduced Three Sticks Wines in 2002. "That's what drove me to make wine in the first place," Bill recalls. "We had access to a diverse variety of fruit and I wanted to make wines that were distinctive. I have my pick of the vineyard rows, and love to see what is created from grape to bottle." Originally planted in 1979, the vines were tended by grower Steve Hill for more than 30 years before he shared his intimate knowledge with our Director of Vineyard Operations, Rob Harris. From cover crops to water collection, every vineyard decision is measured by how it will affect this vintage, as well as the next generation of winemakers.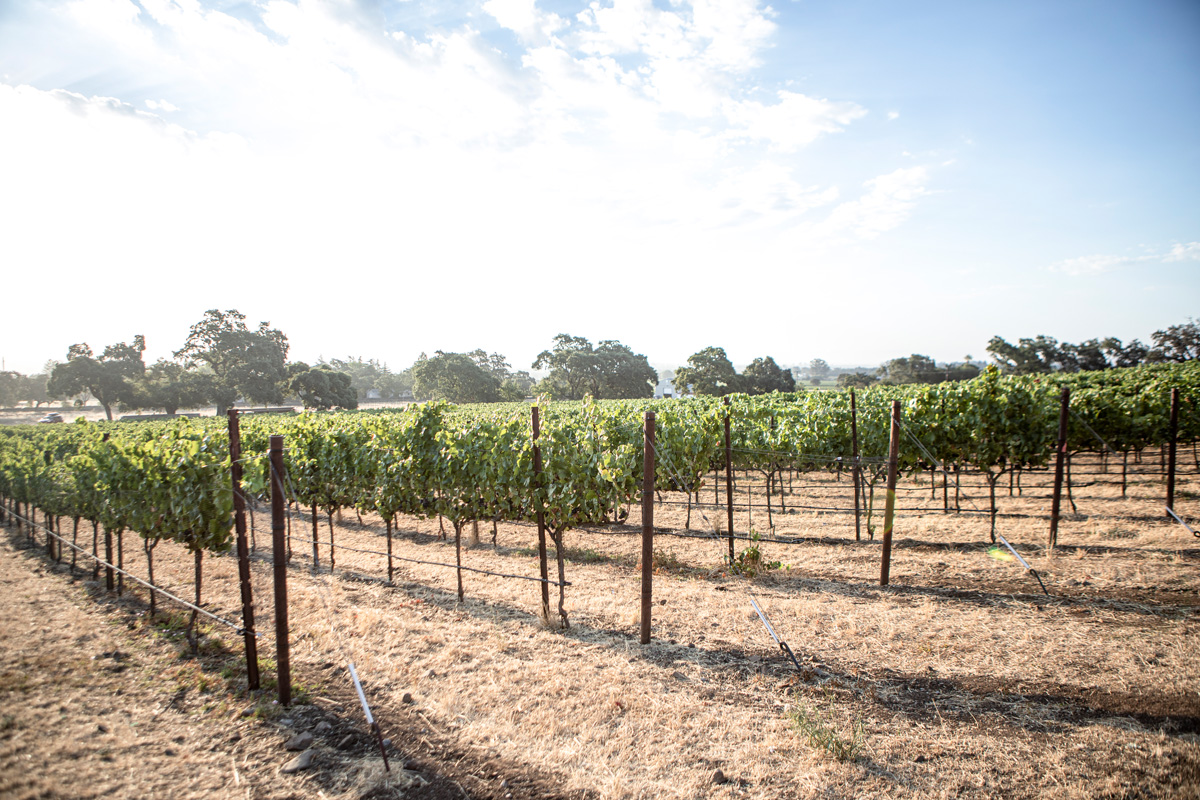 This Estate sees a balance of steady warmth, cooling fog, and afternoon coastal breezes. The rocky soils are derived from volcanic parent material known as basalt which has a low concentration of magnesium, yet is very rich in mineral. Those same rocks capture the heat of the afternoon sun and radiate that steady warmth to the vines.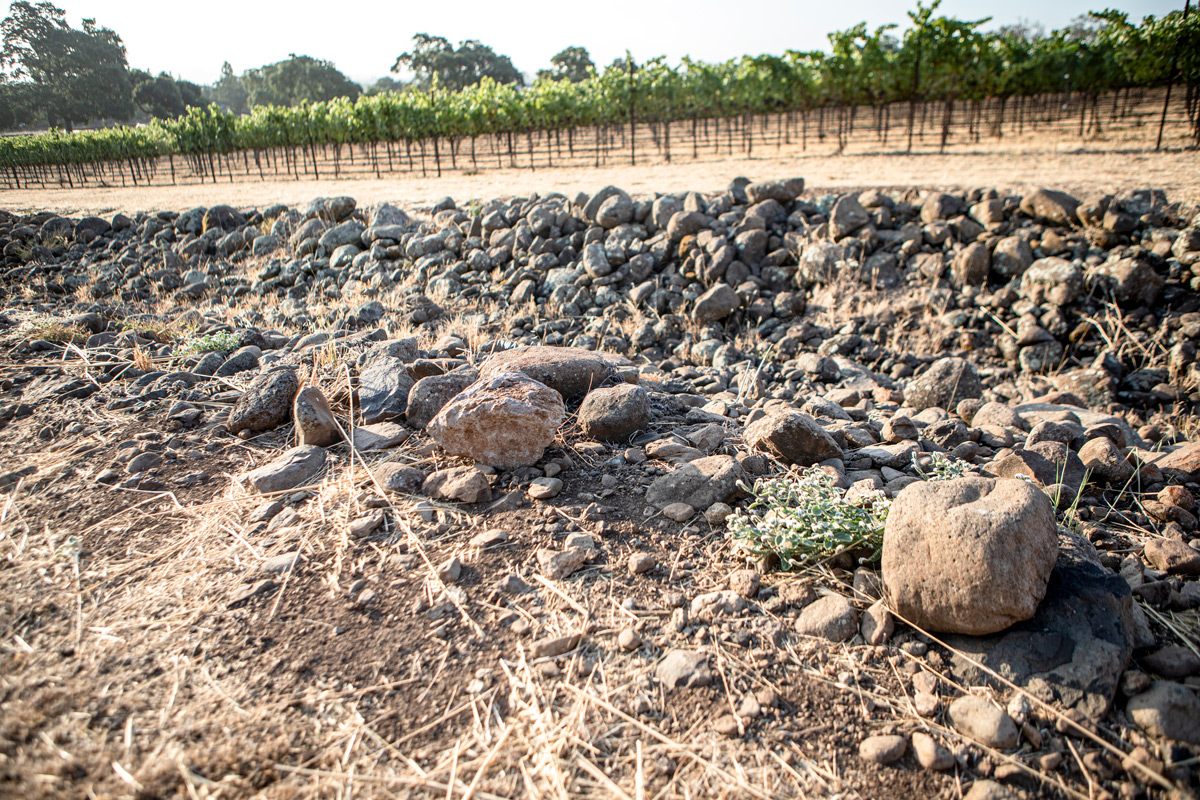 Since first being planted in 1979, chardonnay has proven itself to be a shining star of Durell Vineyard. From the sandier soils in the hills to the stony ancient river bottom soils in the flats, chardonnay expresses itself with intense concentration both on the nose and palette. Yields at Durell are naturally very low, which focuses the vine's energy into small amounts of fruit, perfect for top-flight wines.
Pinot noir is planted on the rolling hillsides of the Durell Vineyard, taking advantage of some of the cooler microclimates on the ranch. With a beautiful expression of aromatics, mouthfeel, and structure, pinot noir from Durell shows wonderful, pretty fruit with a backbone of spicy earth notes and a deeper, quieter note of umami and forest floor.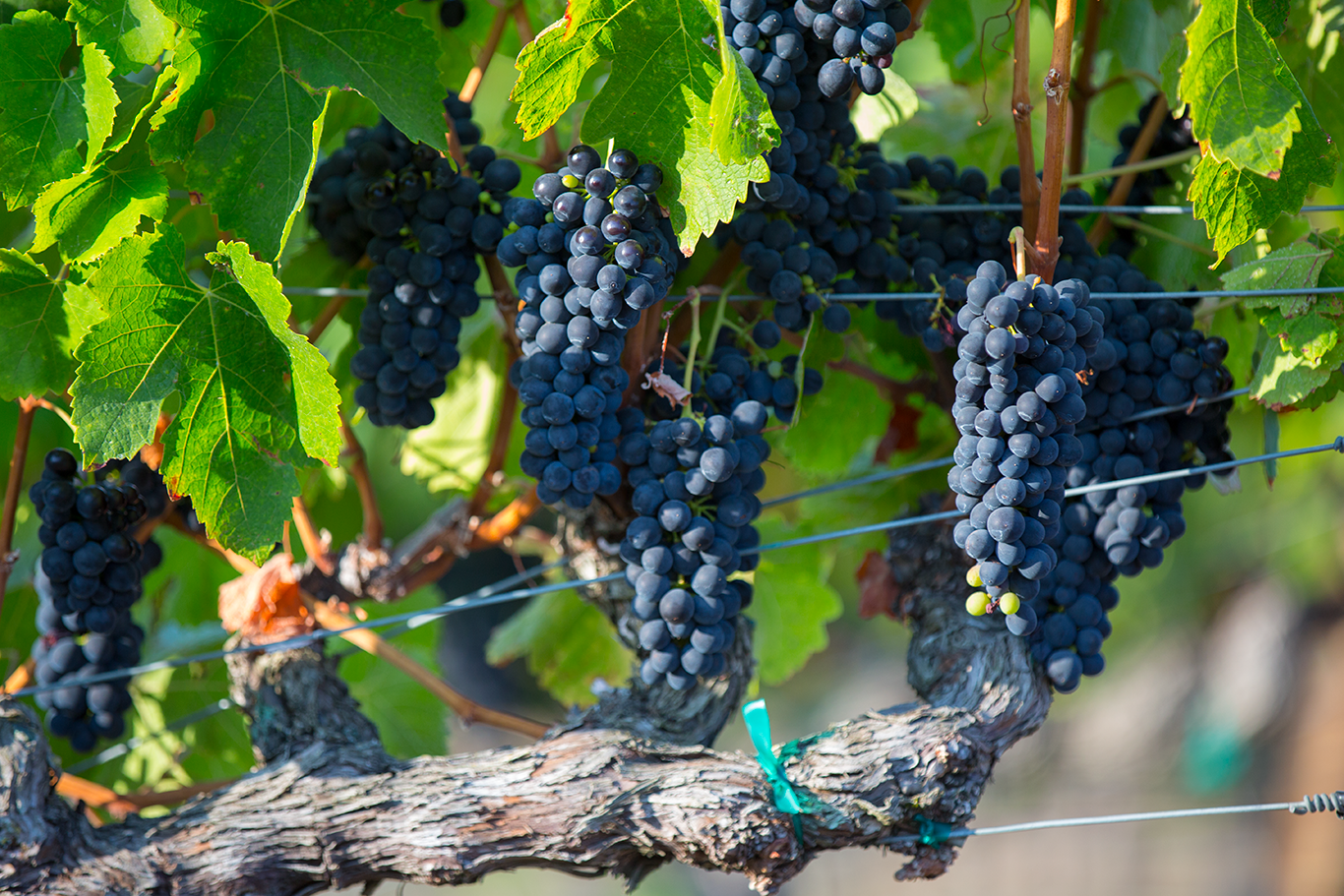 AVA: Sonoma Coast, Sonoma Valley, Carneros
Soils: Los Robles Gravelly Clay Loam, Tuscan Cobbly Clay Loam, Goulding Cobbly Clay Loam, Clear Lake Clay, Goulding Clay Loam
Varietals: Pinot Noir 68.96 acres | Chardonnay 60.69 acres | Pinot Blanc 1.06 acres | Zinfandel 0.80 acres Syrah | Other Rhônes 2.99 acres
Pinot Noir Clones: Calera, Swan, Mt. Eden, Martini, DRC, 115, 828, 667, 5, 32, Wadenswil
Chardonnay Clones: Wente, 76, 95, Hyde, Rued, Mt. Eden
Pinot Blanc Clones: 159, 161/span>
Acres: 750+ total; 134.5 planted | 17.45 in development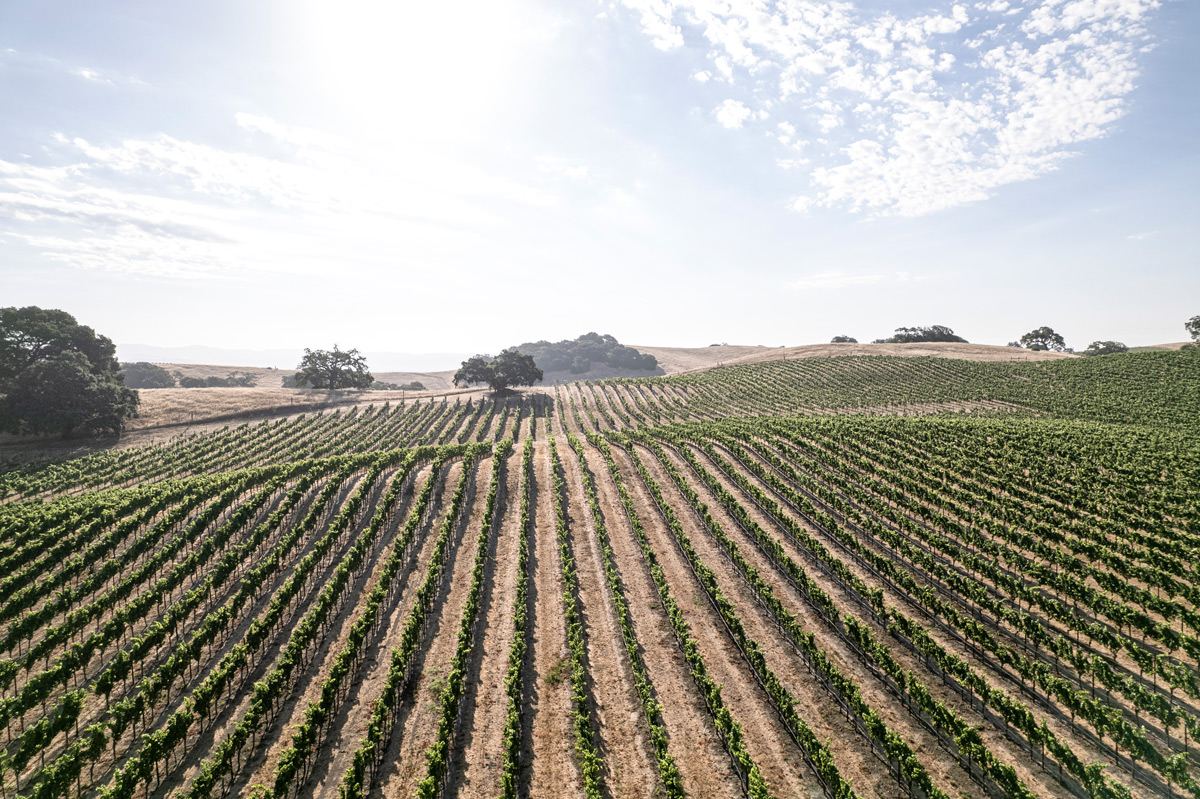 Origin Durell Vineyard Chardonnay | Sonoma Coast
Durell Vineyard Chardonnay | Sonoma Coast
Durell Vineyard Pinot Noir | Sonoma Coast Pinot Blanc
Durell Vineyard | Sonoma Coast Casteñada Red
Durell Vineayard | Sonoma County
Price Family Estates Pinot Noir | Sonoma Coast