Be a Harvest Intern for Three Sticks Wines
Harvest at Three Sticks is a unique and exciting experience as an intern because you will have the opportunity to fully immerse yourself in our winemaking practices, while deepening your understanding of our vineyards, crush, and fermentation management philosophies. Since we are a small production team, harvest interns often are working one on one with our full-time staff members, as well as spending time with fellow interns who travel to work with us from all over the world. What makes our wines so special are not only those who are drawn to vinify it, but the vineyards themselves. Three Sticks is an estate winery with six distinct vineyard sites located all throughout Sonoma county. This allows us the opportunity to make Pinot noir and Chardonnay from a slew of our unique terroirs and from some of the most iconic vineyards in the region.

Winemaking is an incredible labor of love, and it is what allows us to grow our team during the busy season and offer our internship program to select candidates. Typically, our harvest interns start around early August, and continue through early to mid-October, depending on the vintage. While we do not offer housing directly, we do have many contacts in Sonoma, Napa, and Petaluma who generously offer up a room for rent during this time. Additionally, we recommend interns browse the share-housing websites, and reach out to us with any questions when pursuing housing here for harvest.

QUALIFICATIONS


Previous winery experience is required
Forklift experience is a plus
Ability to work long hours and on weekends as needed
Ability to read, write and speak English
Hourly pay is determined based on experience
A J-1 visa must be secured by individuals without U.S. citizenship

Hiring period: Applications open mid-end of February.

If you are interested in joining us for the coming harvest, please send us your cover letter and resume when applying. We're always looking forward to our next incredible harvest team!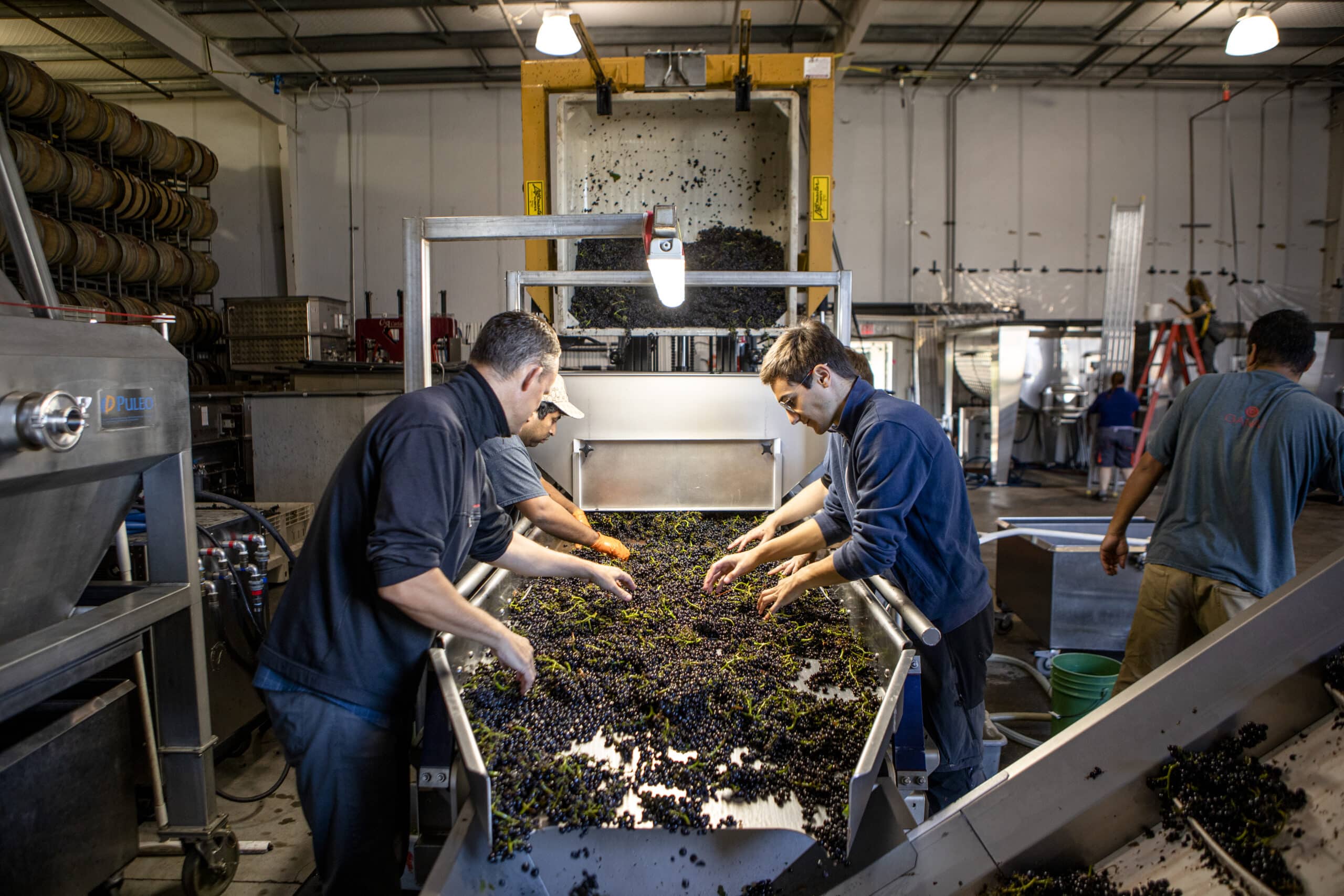 Typical Harvest Duties:
Vineyard Sampling/Lab analysis
Crush/Process/Sort our estate fruit as in comes in from the vineyards
Pumpovers/Punchdowns/Brix and Temps/Additions
Barrel prep/Barreling Down/Topping/Racking
Sanitation of equipment/facility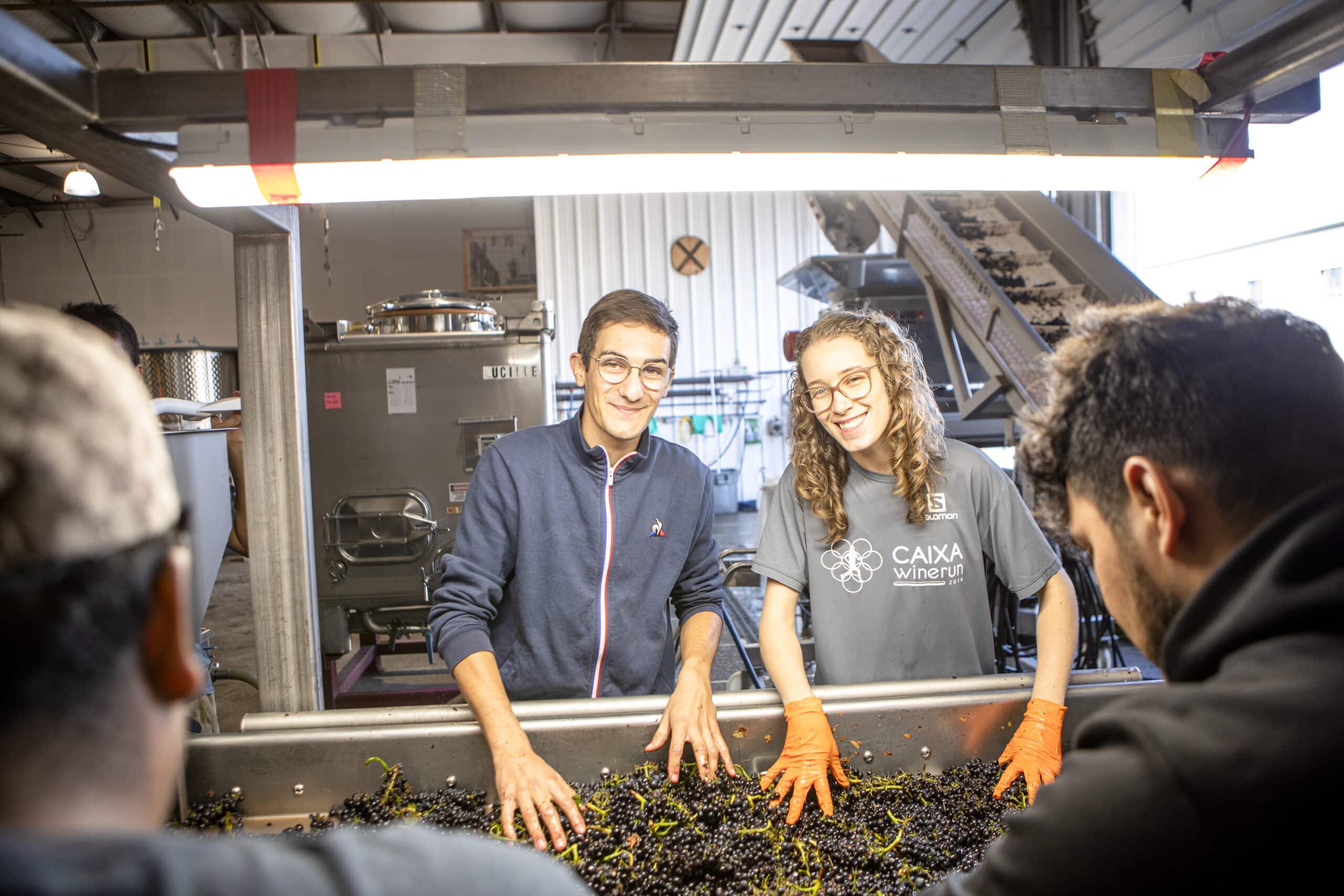 Join Our Team
As lucky as we are to call Sonoma County our home, we are grateful for the wines (and aspiring winemakers!) from around the world that we have the opportunity to taste during harvest. We invite our interns to not only explore and learn more about Three Sticks wines, but we also hold educational tastings (often blind) from both domestic and international producers to further our knowledge and understanding of the global wine world. Many lunches are also provided during harvest, with the frequency being dependent on our busy schedules. Towards the beginning, we usually provide lunch one day a week, and then increase it to almost daily during the peak of harvest. This takes the pressure off our team and allows us to share more meals together! In just the last few years, we have had the pleasure of welcoming interns from Spain, France, Chile, Mexico, Germany, Texas, Brazil, Argentina, Napa, Australia, Italy, and many more corners of the world.