Fusion of Wind, Fog, and Flavors
Acquired by Bill Price in January of 2013, our 406-acre Gap's Crown Vineyard is one of the most iconic vineyards of the Sonoma Coast, consistently producing pinot noirs and chardonnays of distinction. Located on the western slope of Sonoma Mountain known as the Petaluma Gap, this unique site allows for near-perfect ripening conditions with a combination of wind and fog that is almost always present.


Gap's Crown Vineyard rises up Sonoma Mountain on the western slopes. This side of the mountain gets battered with wind and fog that tunnel in through the Petaluma Gap. Established on a relatively steep hillside, the grapes have an ideal position, facing southwest to capture full sun while getting long hangtime that allows for phenolic ripeness.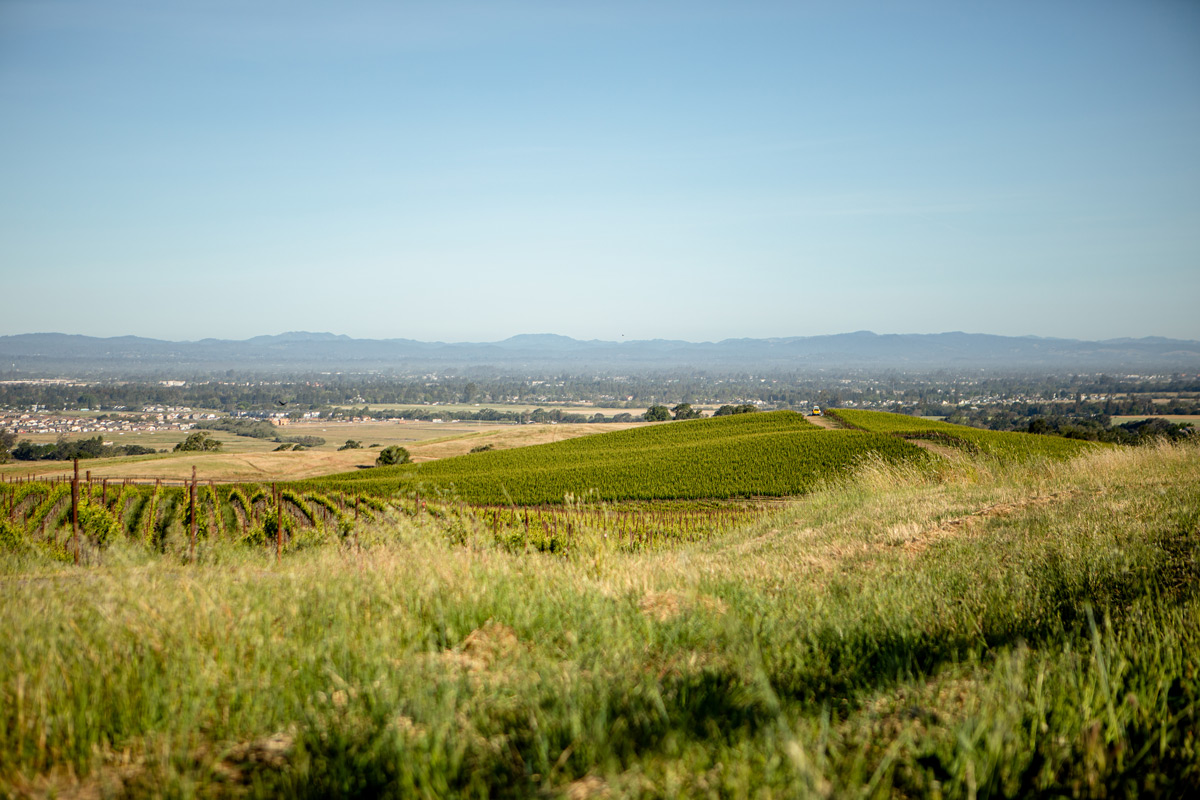 Gap's Crown was first planted in 2002, with a second phase completed in 2007. The site was acquired by Bill Price in the beginning of 2013. When asked why he chose this particular vineyard, Bill says, "I've seen the quality of the fruit. It was a perfect fit for our portfolio." Years later we are still swooning over this wind-swept hillside and the Pinot Noirs and Chardonnays it produces.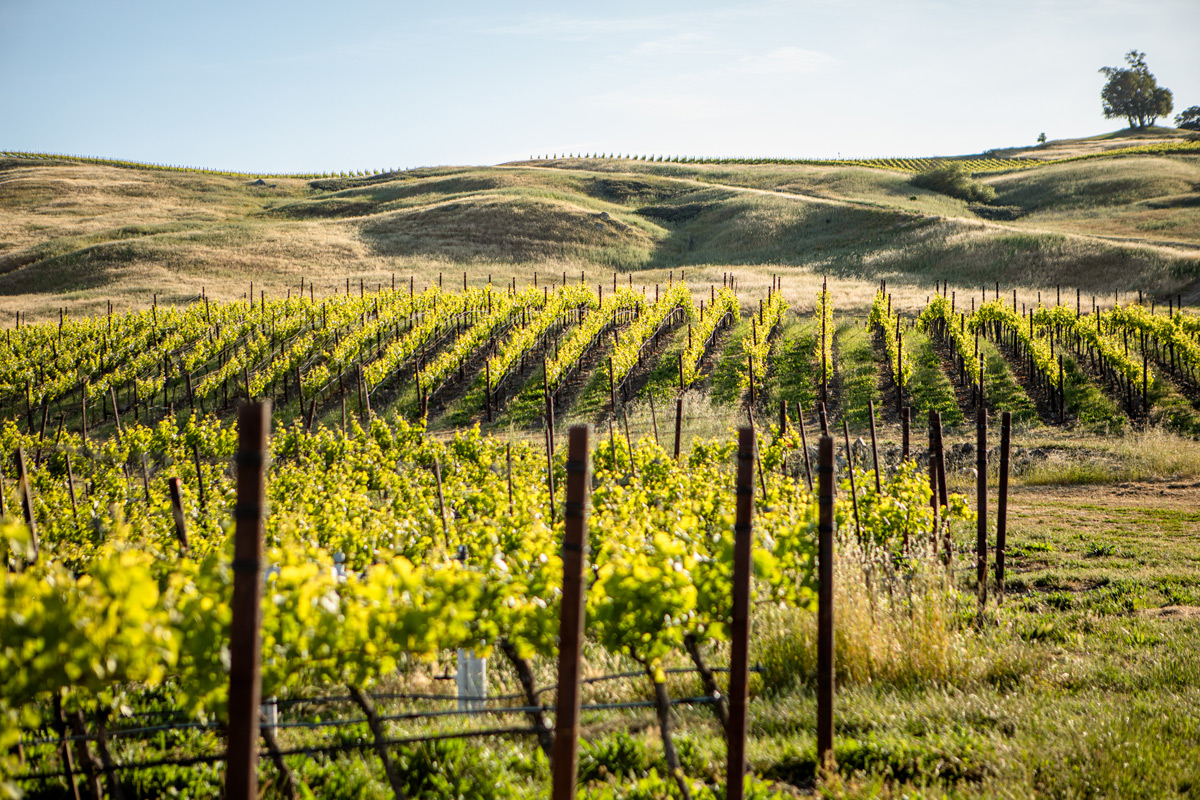 Gap's Crown Vineyard is on the western side of Sonoma Mountain and slopes up from 300ft to 800ft. The well-drained soil is predominately loam and clay loam. Gap's Crown is situated in an area of Sonoma County known as the Petaluma Gap, one of the newest AVAs. These rolling hills enjoy the cooling effects of both wind and fog plus a spectacularly sweeping western exposure.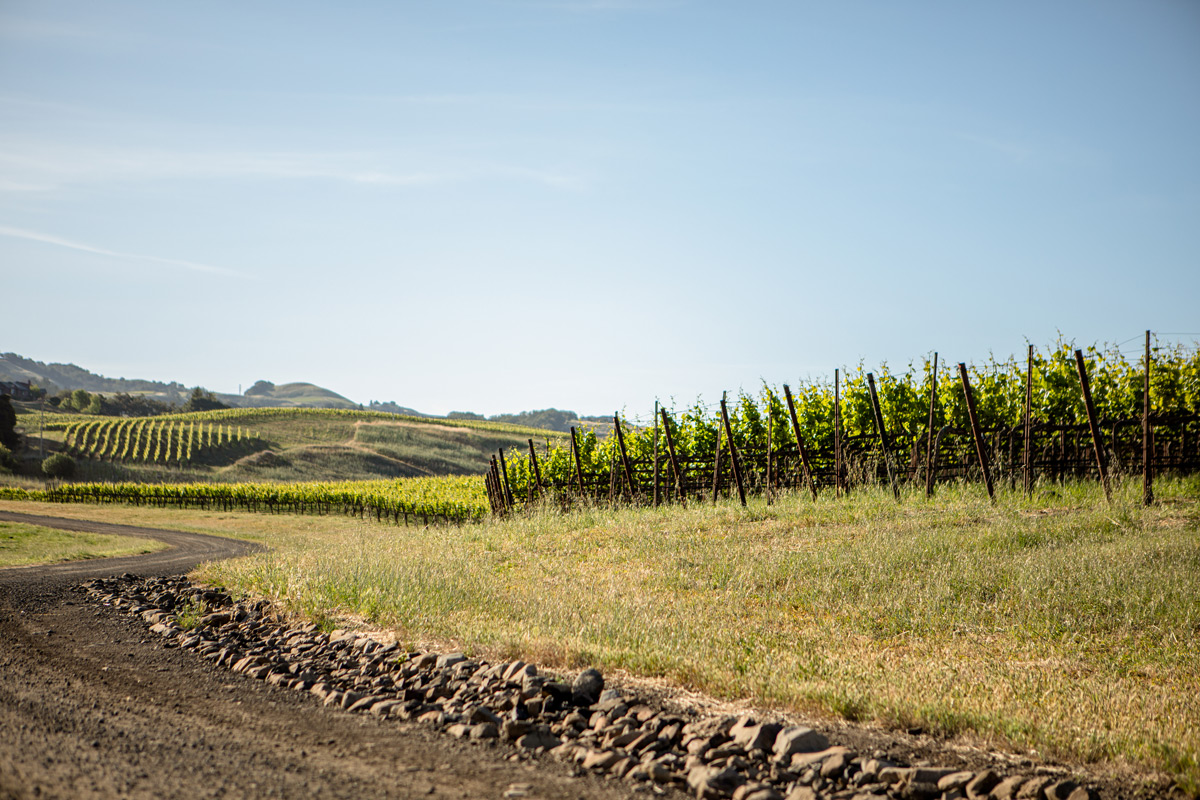 Mineral characteristics shine through these robust and exceptionally pretty Chardonnays. More Chablis-like in texture and flavor profile, this wine focuses on bright and creamy texture with crystalline acidity and a dusting of chalk. Our aging regimen on the lees provides a delicate backbone, while the structure and weight continue through to the lingering finish. It is about brightness and energy year after year for these Gap's Crown Chardonnays.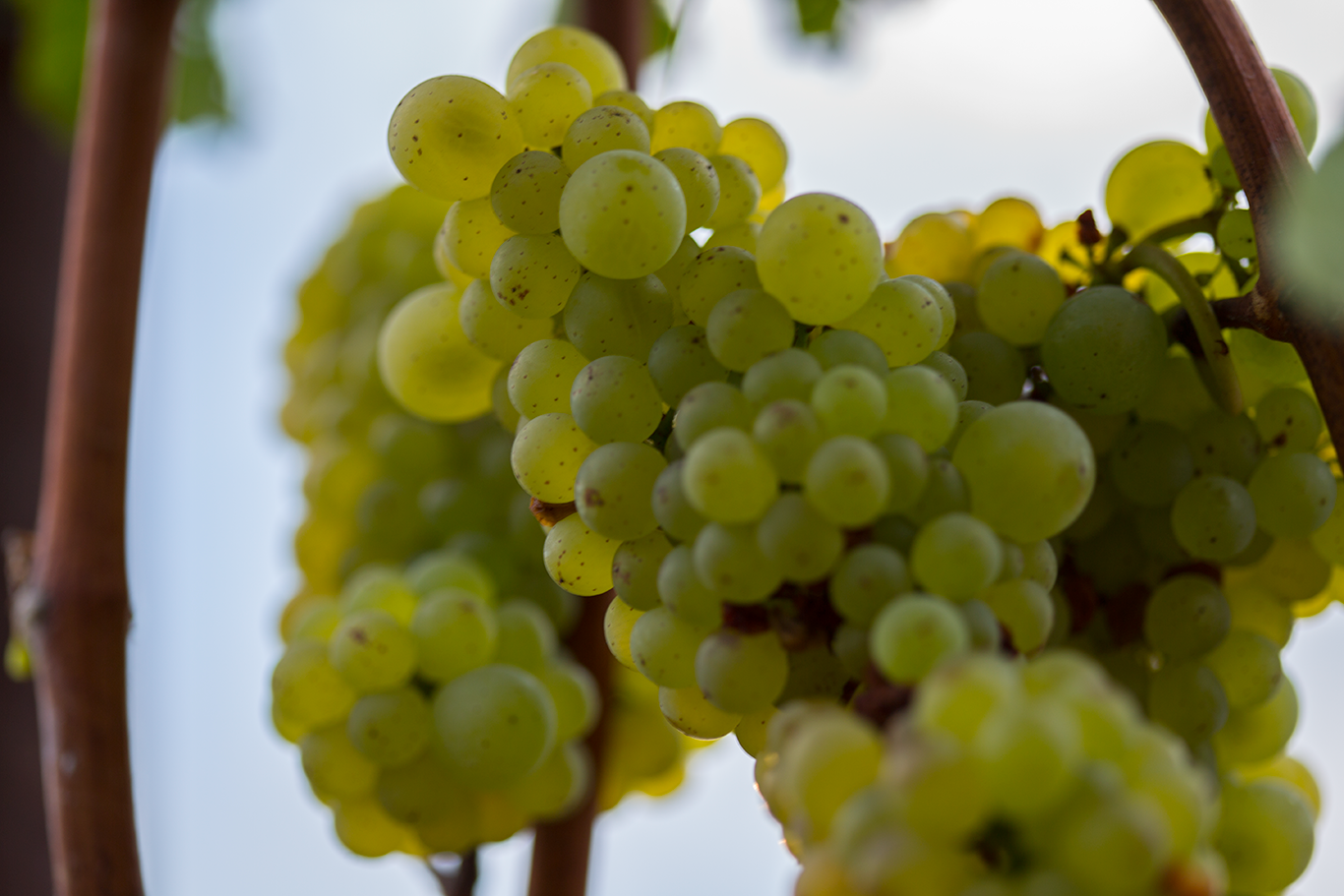 Pinot Noir's from Gap's Crown are some of the most dense and intense wines in the Three Sticks lineup. The cooling influence of the Petaluma Gap leads to very long hang time for the fruit on the vine. The grapes develop thicker skins to combat the wind and fog while these components also help to regulate and warmer spells that might come through Sonoma County during ripening. The thicker skins lead to wines that have great color intensity and bigger, yet silky tannins that allow these wines to have extreme longevity in the cellar. One of the most consistent sites in terms of high-quality grapes, year after year makes Gap's Crown a truly Grand Cru site.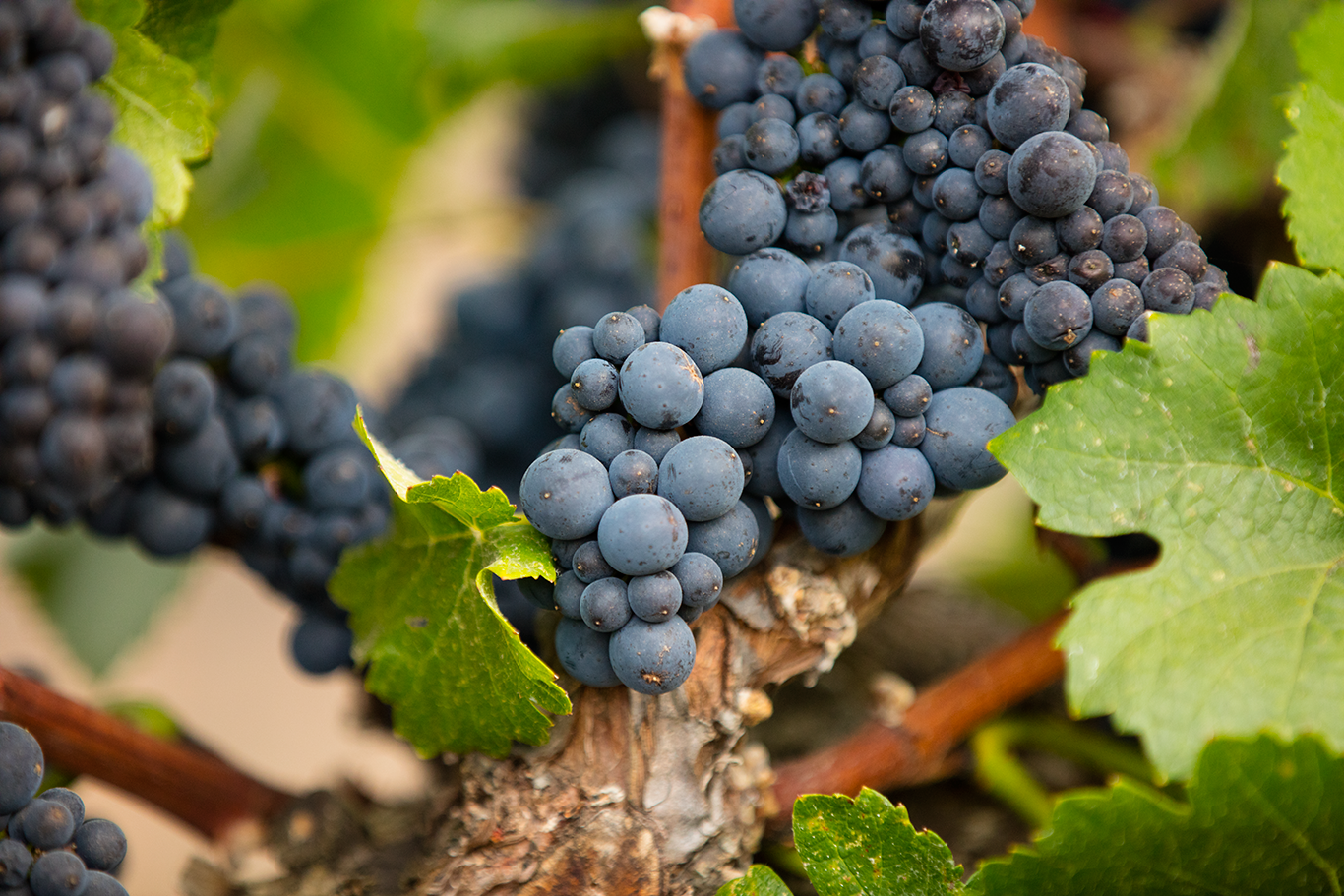 AVA: Sonoma Coast, Petaluma Gap
Elevation: 310'- 840'
Soils: Goulding Cobbly Clay Loam, Goulding-Toomes Complex, Raynor Clay
Varietals: Pinot Noir 105.43 acres | Chardonnay 27.28 acres
Pinot Noir Clones: Swan, 114, 115, 667, 777, 828, Rochioli
Chardonnay Clones: 76, 124, 95, 96
Acres: 400+ total; 132.71 planted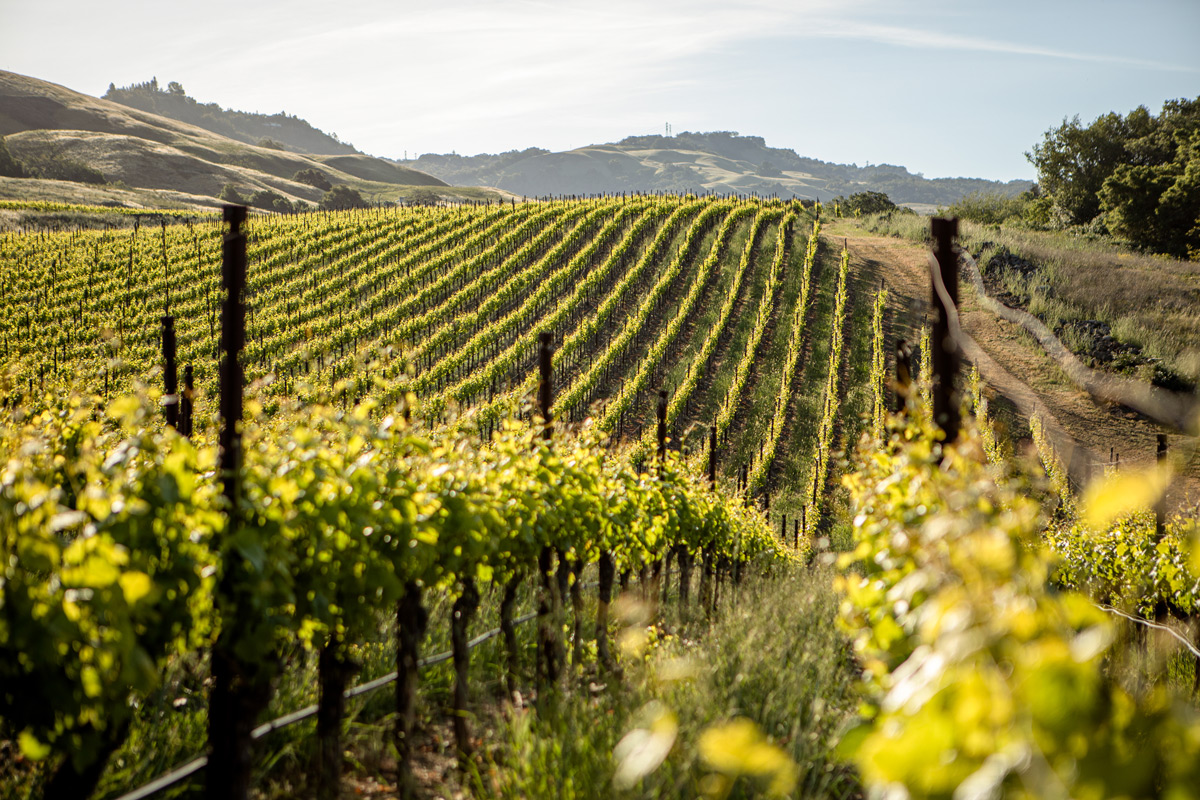 Gap's Crown Vineyard Chardonnay | Sonoma Coast
Gap's Crown Vineyard Pinot Noir | Sonoma Coast Pinnacle
Gap's Crown Vineyard Pinot Noir | Sonoma Coast – coming in 2024