Three Sticks at the Region
Three Sticks Wines took over the Region is Sebastopol the last week of October and we had a fantastic time. If you missed it don't worry, we will be back next year! Keep an eye on our events calendar to learn more.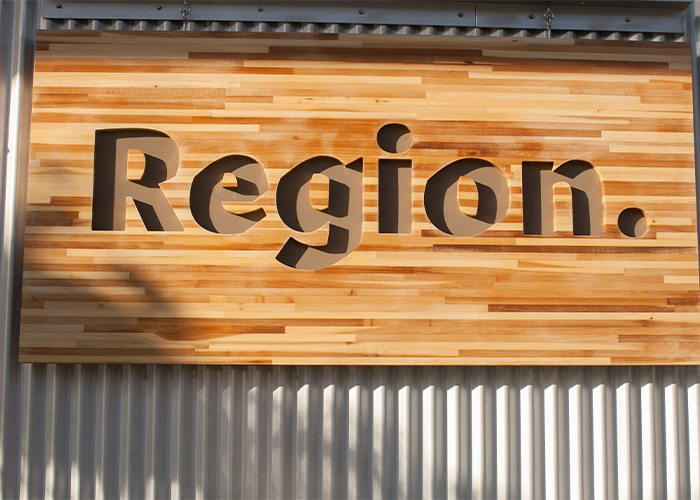 Region, an innovative, regionally focused wineroom in the Barlow, Sebastopol, has partnered with 23 Sonoma wineries to pour a selection of diverse wines from Enomatic machines while providing exclusive access to winemakers in a casual setting. Three Sticks jumped on board as part of its commitment to bringing attention to the incredible wines of Sonoma County. Spend a day (or a week!) tasting through the lineup of wines from all over Sonoma with an amazing representation of each AVA and varietal.
Every day from October 26th to November 1st, Three Sticks will be (safely) pouring exclusive wines, hosting winemaker happy hours, pairing with Sebastopol's culinary partners, and many more fun activities! The Hospitality team has been hard at work planning some fantastic events to celebrate this special week:
Wednesday, October 28: Join us for our Winemaker Happy Hour hosted by Director of Winemaking, Bob Cabral, and Winemaker Ryan Prichard, featuring fresh, local oysters and paired with our latest estate chardonnays and pinots. Space is limited to just 42 seats, tickets will be available October 21. Tasting flight + oysters: $40.
Thursday, October 29: Pizza & Pinot! It's hard to beat this perfect pairing. We'll be joining forces with Barlow neighbor Acre Pizza to offer our members great pizza with your tasting flights and enjoying live music from 4 to 8 pm in the patio. No reservation required – seats are available on a first-come, first-served basis. Tasting flight + pizza: $45.
Saturday, October 31: It's Halloween and we'll be offering scary good tasting frights, er, flights! Your favorite Three Sticks team members will be out in full costume while DJ Aurelio spins our favorite dance tunes from 5 to 8 pm for a spooky fun time. Tasting flight: $45.
Sunday, November 1: The Three Sticks takeover culminates in a Dia de los Muertos brunch, featuring our newly released Casteńadas and other treats honoring our rich Mexican-California history. Order a classic Mexican brunch from nearby Barrio Cocina Mexicana, and we'll make sure you have the perfect pairing to go alongside. No reservation required – seats are available on a first-come, first-served basis. Tasting flight: $45 (brunch not included).