Sustainability with Enologist, Cassidy Block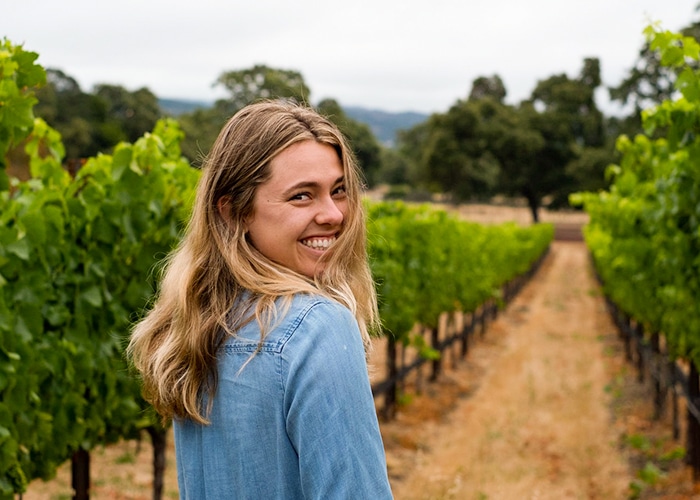 Growing up on the Central Coast, agriculture and winegrowing were very much a part of everyday life, but initially, not something I saw myself pursuing. One of my favorite field trips as a kid was a day at the dump and recycling center (runner-up would be the water treatment plant, but the smells were just a tad too overpowering). I remember coming home from school that day so jazzed about what I had learned and witnessed and how eager I was to incorporate those lessons into our family's life. Alongside my initial enthusiasm, I also sensed an impending doom. This was a time in my education when global warming, climate change, energy efficiency, and renewable sources became a large part of the global conversation around our future.


While my interests later led me to study winemaking at UC Davis (a champion in waste reduction and carbon neutrality), I have been incredibly fortunate to work with people and wineries that share this passion for protecting the natural world. We are responsible for designing sustainable solutions that will allow us to continue making world-class wines with the least environmental impact.


I joined Three Sticks Wines in February 2022, and a part of our credo has always stuck with me "We believe in the stewardship of land, vineyards, people, and history. Preserving the best of the past and innovating the future." As a winery, we are responsible for ushering fruit in from the vineyards to our cellar and caring for the vintage as it resides in-house before release. This sentiment carries over to our commitment to sustainability and fostering a more environmentally friendly future.


For us at Three Sticks, that is maintaining our Certified CA Sustainable Winegrowing certification, which we are continuously required to improve upon every year. We are currently working towards composting food waste at all our facilities, installing LED lights throughout the winery, redirecting clear film and plastic, recycling cork collection, and exploring glass bottle reuse.


While we farm our vineyards sustainably, we are always looking for more opportunities to grow within the organization and improve upon our efforts. I am excited to lead the charge for a sustainable future in-house here at Three Sticks. Stay tuned for more updates!