Wine Enthusiast: October Scores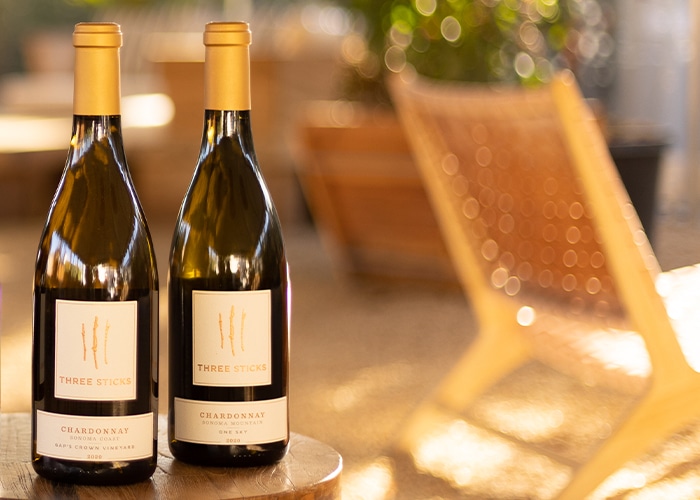 We are pleased to be able to share, recent, wonderful reviews from Wine Enthusiast for two of our 2020 chardonnay's:
Three Sticks 2020 One Sky Chardonnay 96 points - "From and estate vineyard at 2,300-feet-elevation above the fog, this exquisite white is floral and bursting in anise and honey. With a balanced approach and seamless mouthfeel, it is lengthy and complex, with beautifully light layers of peach, pear and toast" – Virginie Boone | October 2022

Our Sonoma Mountain One Sky Vineyard is nestled on a secluded, steep hillside, planted in deep red, volcanic soils. Those soils and our choice to organically farm this site, produces chardonnay grapes that are concentrated, rich and vibrant.
Three Sticks 2020 Gap's Crown Chardonnay 98 points - "A creamy mouthfeel of exuberant nuttiness is met by an undercurrent of fresh lemon, tangerine and peach in this highly impressive coastal wine. Deliciously balanced, complex and layer, it exhibits length, breadth and tremendous beauty, exceptional in every way." – Virginie Boone | October 2022
The 2020 vintage started with a mild winter and lighter than normal rainfall resulting in lower yields concentrate flavors into fewer clusters and fewer berries, so what we lost in yield, we gained in quality for chardonnay coming from this prolific vineyard site.
Visit our website to shop our current releases.