Three Sticks Wines' Ryan Prichard Named Winemaker of the Year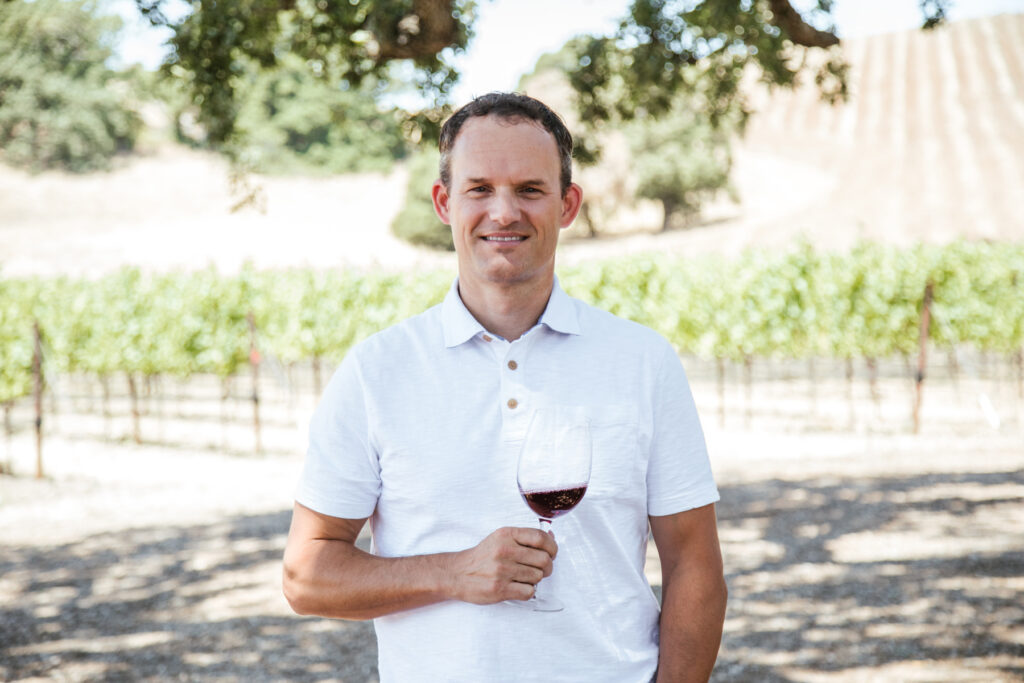 2020 Rising Wine Star Awards recognize the new generation of outstanding wine industry achievers presented by LuxeSF and Modern Luxury
Three Sticks Wines is proud to announce that winemaker Ryan Prichard has been chosen as the 2020 Rising Wine Star Winemaker of the Year from LuxeSF and Modern Luxury, publishers of San Francisco and Silicon Valley magazines. For the fourth year, LuxeSF is presenting the Rising Wine Star Awards to acknowledge individuals and organizations that are building reputations and conquering an ever-changing marketplace, and who epitomize the new generation of the wine industry in California, specifically Napa and Sonoma.
Previous awards have been presented to Benoit Touquette (Realm Cellars, Hartwell, Kata, Fait-Main), Julien Fayard (Le Pich, Purlieu, Somnium, Azur, Covert Estate, Empreinte), and Nigel Kinsman (Accendo Cellars, Wheeler Farms Winery, Bella Oaks, Kinsman Wine).
"I am very humbled and honored to receive this award from LuxeSF and Modern Luxury," said Prichard. "From our vineyard team that grows us the highest quality grapes and our production team that crafts the wine daily, to our exceptional hospitality team and those working together to bring these wines to our customers, we succeed together, and I couldn't be more proud."
"We are thrilled that Ryan is being recognized as a leader in the industry and for the programs and portfolio of incredible wines he has created while Winemaker at Three Sticks," said Prema Behan and Bill Price, Co-Founders of Three Sticks Wines. "This award is an exciting achievement for Ryan and the team. They work to craft the best expressions of the Price Family Estate vineyards and it shows."
Ryan Prichard has been committed to crafting excellence while elevating the region utilizing the unique and diverse terroir coupled with innovation and skill. He grew up in northern California and began making wine in Sonoma County in 2008. Ryan has worked alongside many esteemed winemakers in various Sonoma County wineries including Williams Selyem, Copain Custom Crush, Medlock Ames and Graft Wines, and is concurrently the Winemaker at Flambeaux Wine in Dry Creek Valley.
Ryan joined Three Sticks Wines as Winemaker in 2015 alongside Director of Winemaking, Bob Cabral. His focus is crafting pinot noir and chardonnay that showcases Three Sticks' exceptional estate vineyard sites, producing wines of distinction and acclaim. Ryan conceptualizes winemaking as an endeavor in balancing contrasts, "you must be precise yet flexible; organic yet by design; create for immediate gratification yet stand the test of time." As we forge ahead in a new and different economic and societal landscape, Ryan hopes wine can play a small part in bringing comfort, understanding, and connections to people in our communities.
"After four-plus decades of winemaking, you tend to notice those who stand out in their field with the qualities of patience, thoughtfulness, fortitude, and dedication. I recognized these traits in Ryan while he was a harvest intern for me 2008, only to be magnified during his Winemaker tenure at Three Sticks. I can't think of anyone more deserving of this award - just taste his wines!"

—Bob Cabral, Director of Winemaking
Because of continuing SIP conditions, the 2020 Rising Wine Stars awards will be formally presented via a special Zoom awards ceremony in the presence of 300+ wine industry marketing, sales and hospitality influencers, representing Napa and Sonoma wineries and wine-related organizations. Date to be announced soon.
The 2020 Rising Wine Stars Awards acknowledge outstanding Napa and Sonoma wine industry achievers and achievements in the following categories:
• Winery of the Year
• Winemaker of the Year
• Marketer of the Year
• The Community Service Award
• The Hospitality & Guest Relations Award
• The Innovation Award
The selection process is agnostic with respect to age, length of service and size of winery or organization represented. The awardees are chosen based on their current reputation and level of success, but more so for the potential that they exhibit as future industry leaders and innovators. A 13-person panel of respected industry professionals made the final selections from multiple candidates across all six award categories.