Getting to know our Enologist, Emily Wiemer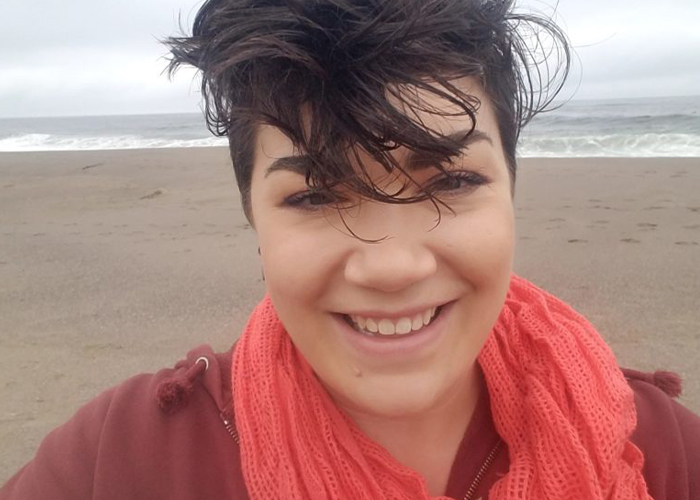 Emily Wiemer has been at Three Sticks for just over a year now and has already made her mark. For those of you who may not be familiar, an enologists' job is a big one - they are the ones responsible for the science behind wine! Aside from running the lab work and analysis that goes into making wine, Emily is a ray of shining light and happiness in the cellar, in the tasting room, and at our events. She has quickly become a guest-favorite for her affable spirit and the depth of her wine knowledge. Read below to learn about Emily!
1. What's the most valuable thing you've learned from Bob, our Director of Winemaking?
Bob is so excellent at thinking ahead and at the continuous improvement of our work flow. He has taught me to think critically about everything we do at the winery, giving me the opportunity to make our processes better. This is a skill he has honed over more than 40 vintages, but it's exciting for me to start learning this mindset early in my career. It is an active process, which makes it more challenging, which prevents everyone from doing it. This same fact is exactly what makes it an opportunity for us at Three Sticks to set ourselves apart!
2. If you weren't making wine, what would be your ideal job?
I would absolutely love to go through a 200 hour Yoga Teacher Training and become a certified instructor. I think this would
both deepen my own practice as well as share in the joy of yoga with other people in my community.
3. It's the middle of harvest and your day to play music in the cellar. What are we listening to?
Oh man. There's honestly always a little jolt of anxiety and excitement when you take the reins of the winery sound system. You're about to dictate a little bit of the harvest atmosphere (how cool!). I love upbeat EDM and gravitate towards Bassnectar, Calvin Harris, or Kaskade within that genre. Otherwise, I also love putting on some of the music that I used to hear my dad play during my childhood – Steely Dan, Creedence Clearwater Revival, Eagles, Doobie Brothers, and James Taylor.
4. What's the weirdest thing you've ever eaten?
In northern Italy, it is customary to consume both horse and donkey, so I tried both of these when I was working in Gattinara in northern Piedmont. They were good, but maybe not worth the culture shock.
5. What wine region is at the top of your vacation list?
I think it would be so cool to visit the wineries in the south of England - - many are making sparkling wines that are gaining critical acclaim. It's not a locale that we typically associate with wine, but seeing that coast would be a beautiful experience!
6. What's your craziest harvest or production experience?
One that pops up right away is my memory of learning to drive a stick shift on the left side of the road in Stellenbosch, South Africa. This was a little bit harrowing and a little bit hilarious.
7. If you're not drinking Three Sticks, what are you drinking?
Probably a Spritz with Campari if I'm feeling a little fancy, otherwise pretty much any IPA made by Hen House. Non-alcoholic favorites include green tea with milk/sugar, kombucha, and sparkling water.