Vineyard Update from Rob Harris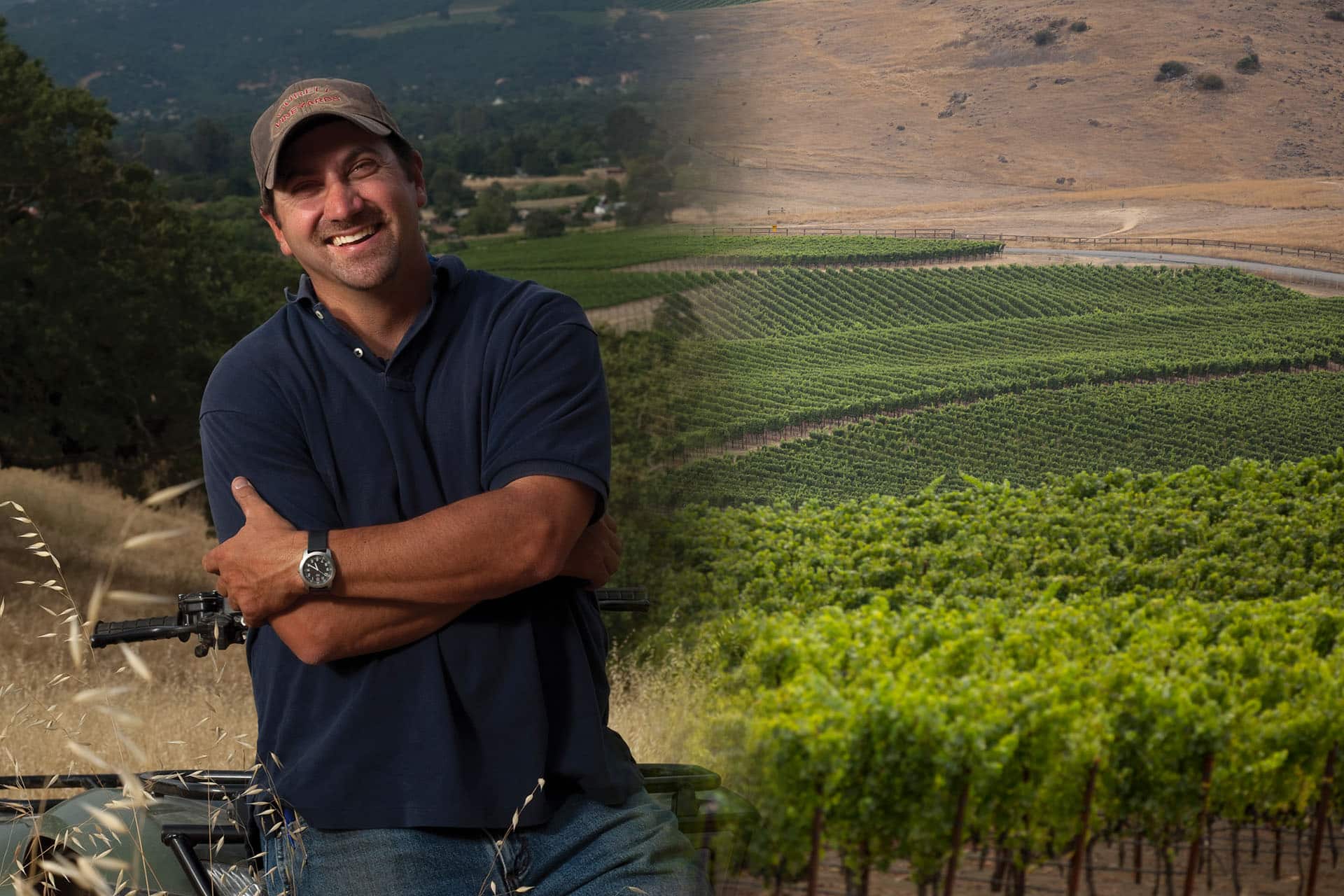 February 2022
Rob Harris, VP of Vineyards
Greetings from the vineyards! After a quiet, but thankfully wet end to 2021, the vineyards are alive with work in the early stages of 2022. We started our annual pruning pass in mid-January, and are currently working our way though each vine, in each block, on each property to lay the physical architecture for another vintage. While the breakneck pace of the spring and summer has yet to take hold, the excitement of a soon-to-be growing season is alive and well as we await budbreak – likely sometime in the first weeks of March.
Predating even the initial bottling of our Durell Vineyard Origin Chardonnay, the wine was imagined as a true expression of the land from which it came. As you might suspect, as the "vineyard guy" around here, I was excited then, and I take a special pride and interest now in a wine that above all else is designed to showcase the vineyard and its unique qualities. The notion of terroir is often alluded to or explained in referencing many wines, but rarely are the natural influences of place at the very forefront, or the ORIGIN of the wine itself. Such is the case with our Durell Vineyard Origin Chardonnay, and 2020 has proven to be another excellent vintage for this wine. The unique and special characteristics of Durell very much come to life in the glass for all to enjoy.
I'll share a secret about this wine, and I'll even partially speak for my compadres on the winemaking team: this wine is grown and made by Durell itself. We act as shepherds and stewards of what this fruit and wine is, and would be, mainly without us. Durell is the trick pony, the rockstar, and the genius at work on this bottle. At Three Sticks, we have related and recounted how special Durell is countless times. By now, you all know that ancient and daily natural forces create varied soils and topographies that lay in highly specialized microclimates. You've heard how that confluence and countless other unique qualities work in concert to make Durell a very special place to grow grapes. The 2020 Origin is an honest and true representation of it all in one bottle.
Rob Harris | VP of Vineyards


Club Allocation membership offers unique benefits for our supporters to get the most out of our bi-annual releases in the spring and fall, with the opportunity to acquire additional wines throughout the year during our Rosé, Pinot Blanc, and Casteñada Releases.