TSW University: Pinot Blanc; a Pinot Noir Variation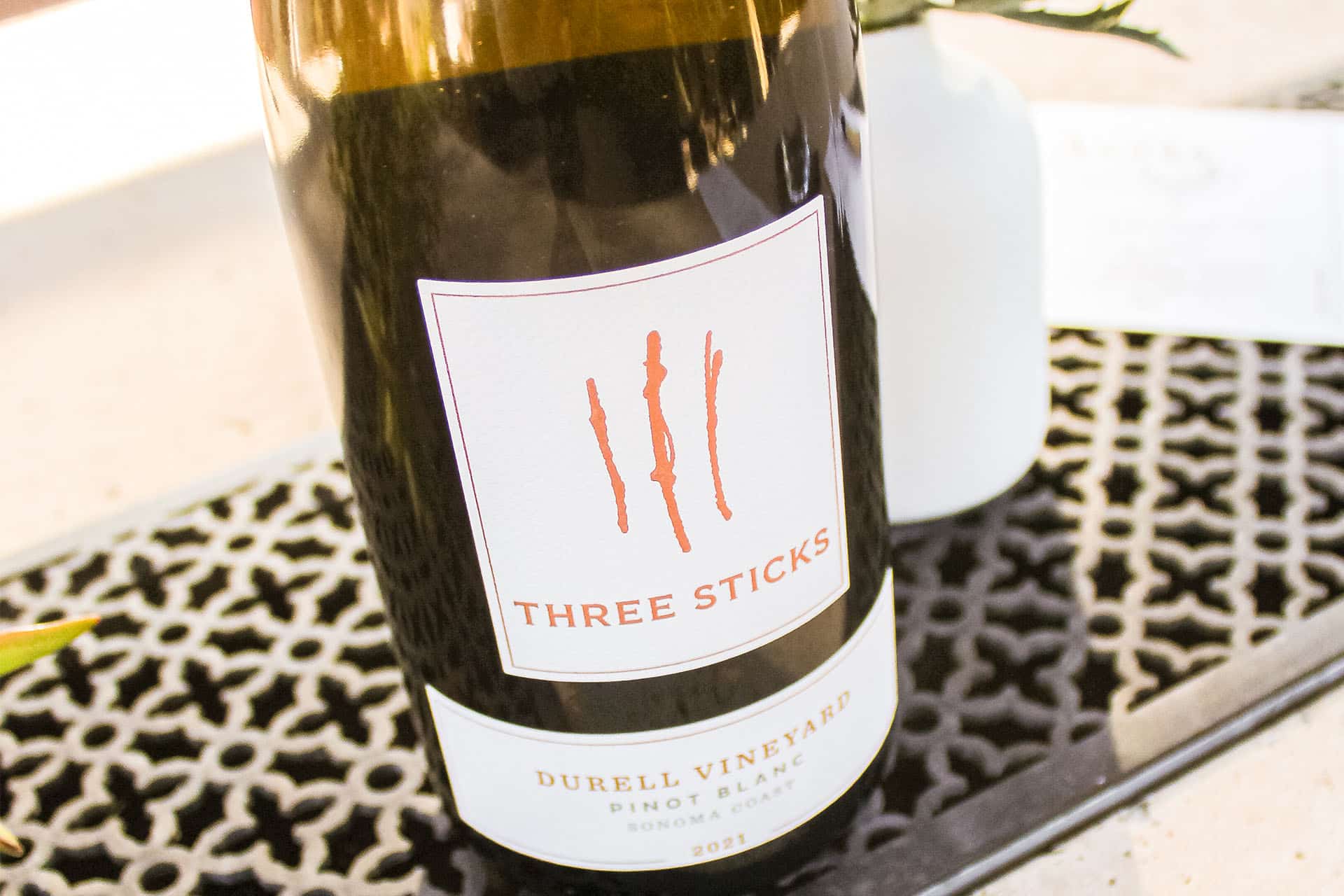 by Becky Paun | Education Lead & Adobe Host
One of our favorite employee programs at Three Sticks is what we call Three Sticks University, a monthly class hosted by our beloved Becky Paun, our educational lead and Adobe host. We spend the course taking an in-depth look at the monthly topic as a team and furthering our education, knowing that it's the heart and soul of our hospitality. In addition, we LOVE WINE and are always looking to learn more about it and share this information with our supporters. This month's topic is Pinot Blanc – perfectly paired with our Pinot Blanc release!
Oh, Pinot Blanc, how we do love thee……
Pinot Blanc has often been confused with Chardonnay. French ampelographer Victor Pulliat first distinguished the difference between the two in 1868. This distinction was officially accepted at the Lyon viticultural conference in 1872. Pinot Blanc is a color mutation of Pinot Gris, a mutation of Pinot Noir. Pulliat observed these color mutations in Chassagne-Montrachet in 1895 and Durand in Nuits-St. George in 1896. Black, grey, white, and even striped berries had been observed on a singular pinot noir vine.
Pinot Blanc can be made in a myriad of different styles. Where it is grown and the winemaking methods will factor into all these styles. You will find it light and crisp in Italy, where it is known as Pinot Bianco, and in Germany and Austria, where it is known as Weissburgunder, you find both light yet crisp and rich and honeyed styles. Here in California, you will find it light, crisp, rich, seductive, and even added to some bubbly when grown in the Carneros region.
Pinot Blanc tends to express itself based on winemaking style. Yet, some typical characteristics often shine through. You will find a soft expression of fruit with a beautiful spicy edge and delicious notes of almonds. We ferment in primarily neutral French oak to retain its brightness and texture. We also age it in a few Acacia barrels to enhance our estate-grown pinot blanc's beautiful white floral aromas. Needless to say we have a passion affair with this wine and wish we made more of it so we could have it available all summer long.


Club Allocation membership offers unique benefits for our supporters to get the most out of our bi-annual releases in the spring and fall, with the opportunity to acquire additional wines throughout the year during our Rosé, Pinot Blanc, and Casteñada Releases.