The Mystique of Pinot Noir Clones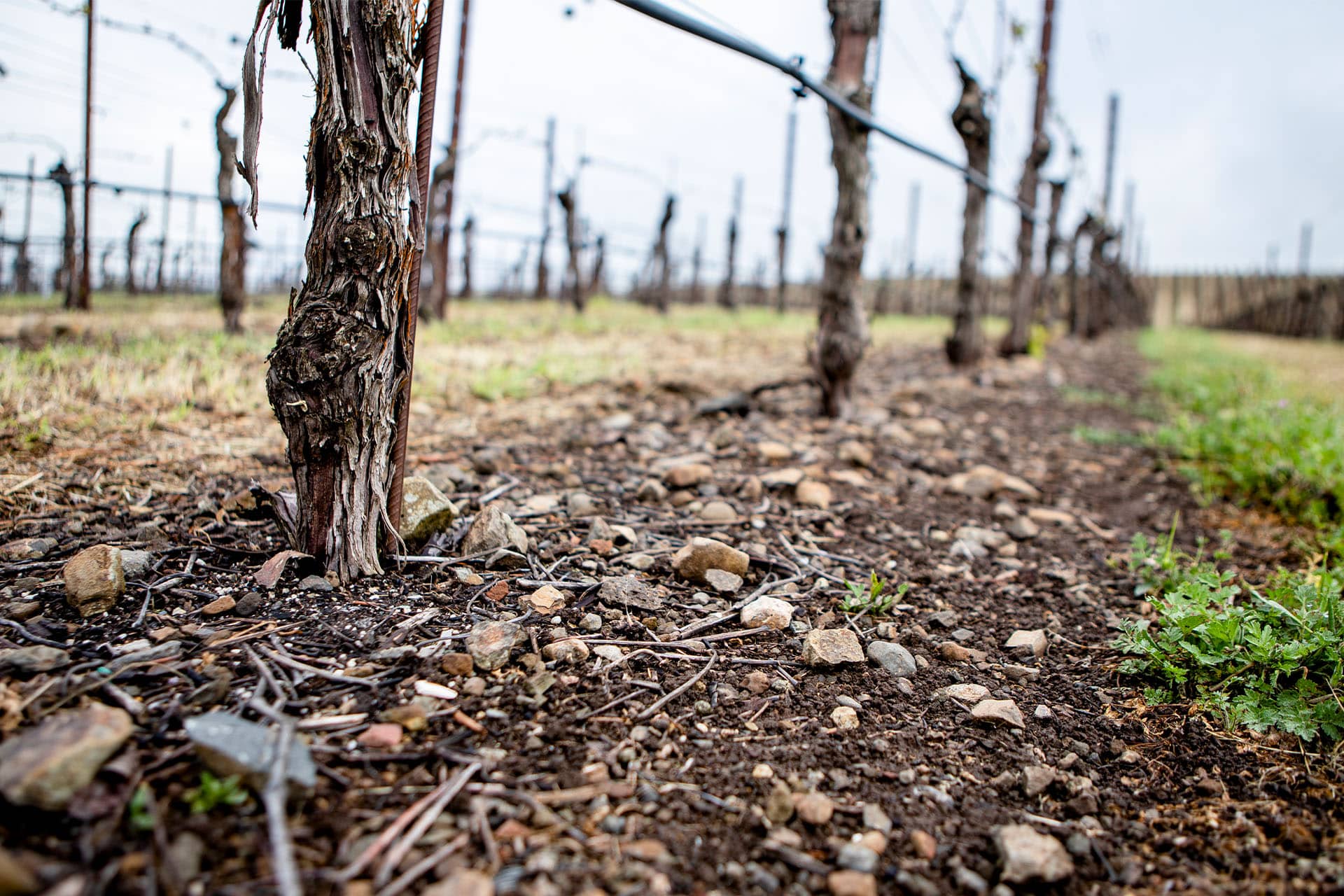 by Becky Paun | Education Lead & Adobe Host
One of our favorite employee programs at Three Sticks is what we call Three Sticks University, a monthly class hosted by our beloved Becky Paun, our educational lead and Adobe host. We spend the course taking an in-depth look at the monthly topic as a team and furthering our education, knowing that it's the heart and soul of our hospitality. In addition, we LOVE WINE and are always looking to learn more about it and share this information with our supporters. This month's topic is Clones; we thought we would share a little history and why they are so important to producing our beautiful pinot noirs.
Pinot Noir was first mentioned in 1283 under the name Moreillon. It is one of the oldest cultivars that has continually been vinified. The beauty of pinot noir is it expresses its site so beautifully, which has made it almost a chameleon. It changes, adapts, and mutates to fit its environment best and express distinctive characteristics from these mutations. Pinot Noir was first brought to Sonoma during 1850-1860 by Agoston Haraszthy from Burgundy, which means that here in Sonoma, we have only had this cultivar for under 200 years.
What exactly is a clone? According to The Oxford Companion to Wine, "A clone is a single vine or population of vines all derived by vegetative propagation from cuttings or buds from a single 'Mother Vine' by deliberate clonal selection."
When mutations occur and are "selected," it becomes a new clone after years of careful observation and propagation. Clones are produced by selecting individual vines that show desirable characteristics, such as disease resistance, ripening times, color, berry size, and climate adaptability. All clones will have the same DNA as the mother vine.
Clonal research and studying began in the 1920s in Germany. In the 1960s in Burgundy, we see the first official selection of pinot noir clones. These selections came from vines planted at Domaine Ponsot in Morey-St-Denis. In the 1970s, we had the first certification of clones 111-115. Clonal trials and studies have been going on ever since. We must continue to study these clones and plant them in the correct locations for the future of grape growing and winemaking.
The most important thing to remember when looking at clones from a winemaking standpoint is that the site trumps clone. This is why we have a careful selection of clones that are planted at just the right location. We want to express the beauty of the site and the grapes fully. By planting different clones at each vineyard, not only are we creating a profound sense of place, but we are also adding to the biodiversity of that vineyard. We are then able to blend these clones to create a beautifully balanced and nuanced wine representing who we are and the vineyards we farm.
Now that we have a basic understanding of what a clone is, it is important to understand the clones we use and what they bring to the table. So here is a breakdown of some of the traits of the most planted clones we have. Remember, these will "react" differently and express themselves to the unique characteristics of each site.
113
• Small to average cluster
• Small berries
• Very aromatic
114
• Small compact clusters
• Small berries
• Dark color, purple
• Tannic
• Precocious ripening
115
• Smaller, tighter clusters-little hand grenades
• Valued for balance and aromatic profile
• Complex and powerful
667
• Big tight, compact cluster – similar to 777
• Strong color
• Thick yet soft tannins
• A workhorse structural clone.
777
• Small, compact cluster – small berries, low yield
• Strong, intense color from thicker skins –
• High tannin
• Very aromatic
• Dense and complex black fruit flavors (black cherry, cassis)
• Can be powerful
• Very adaptable
828
• Intense fruit flavor
• Canopy is great for VSP
• Large bunches
• Small to medium berries
• Fruit grows in a vertical direction
943
• Looser clusters
• Small berries – smallest of the Dijon
• Can have wings
• Dark tannic wine (think of what Petite Verdot/Malbec add to a Bordeaux blend)
• Low yields
• Intense flavors of redberry fruit
• Calera
• Chicks & hens
• Earthier in fruit profile
• Profile fills mid-palate
Swan
• Thin-skinned lighter in color
• Very lifted floral esp. in Goldridge and clay
• Darker fruit profile at Gap's Crown
• Lighter at Alana and One Sky
Clones are just one important aspect of our exceptional wines. Now that you have some background and knowledge of clones, please, ask us more when you visit our Adobe. We love to chat about our beautiful vineyards and the stunning wines created from the vines we lovingly tend.
We look forward to sharing more information with you and with each other.
LEARN ABOUT ALL OUR ESTATE VINEYARDS


Club Allocation membership offers unique benefits for our supporters to get the most out of our bi-annual releases in the spring and fall, with the opportunity to acquire additional wines throughout the year during our Rosé, Pinot Blanc, and Casteñada Releases.