Sonoma Index Tribue: Winemaker's Star Rising at Three Sticks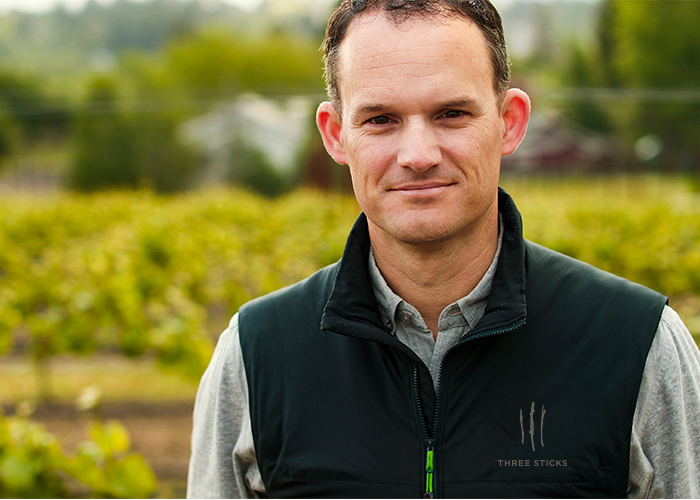 Winemaker's star rising at Three Sticks
by Kathleen Hill
"Ryan Prichard of Three Sticks Wines was named LuxeSF's 2020 Rising Wine Star Winemaker of the Year by LuxeSF, who are the latest publishers of San Francisco and Silicon Valley magazines.
Prema Behan and Bill Price, co-founders of Three Sticks Wines said, "We are thrilled that Ryan is being recognized as a leader in the industry and for the programs and portfolio of incredible wines he has created while winemaker at Three Sticks. This award is an exciting achievement for Ryan and the team. They work to craft the best expressions of the Price Family Estate vineyards and it shows."
Of winemaker Prichard, Behan and Price have said, "Ryan conceptualizes winemaking as an endeavor in balancing contrasts. As we forge in these very different times, Ryan seems to hope that wine can play a small part in bringing comfort, understanding, and connections to people."
Three Sticks uses prized fruit from Durell Vineyard, Gap's Crown Vineyard and Walala Vineyard. Founded in 2002, the winery is named for owner William S. Price III's surfing nickname, "Billy Three Sticks."
Their current wines include Sonoma Mountain One Sky chardonnay, William Jones and Walala pinot noirs, Gap's Crown chardonnay and pinot noir, and chardonnays from Durrell and Alana vineyards. ($55 to $75)
Because of COVID-19, the 2020 Rising Wine Stars awards will eventually be presented via a special Zoom ceremony.
Read the full write up on Ryan on LuxeSF Website