Recipe: Coconut Chia Seed Pudding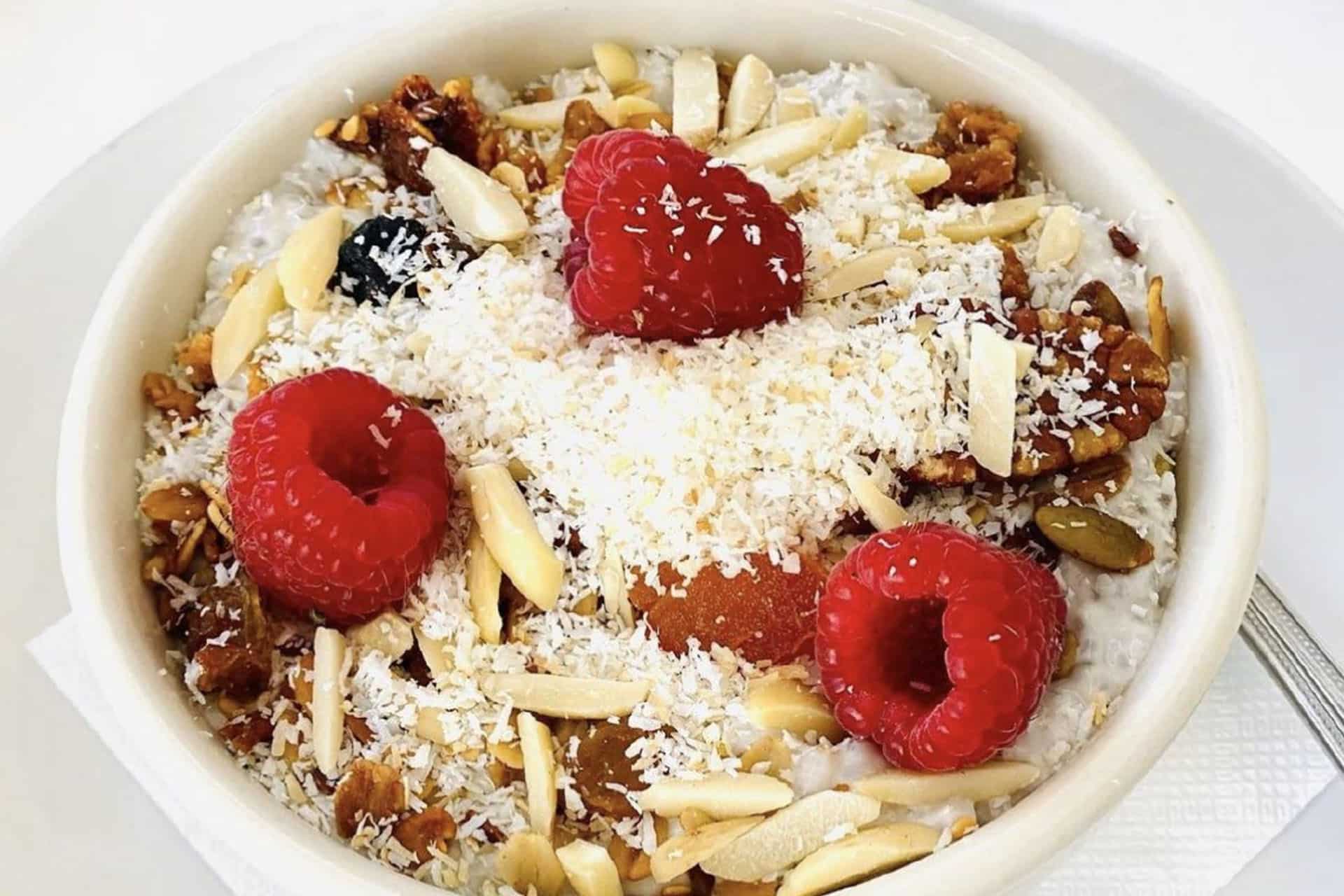 April 2023
Our friends, and neighbors, The Sunflower Caffé, is one of our favorite local spots to indulged in good food, great drinks, and amazing company. This rosé season, pair our 2022 Casteñada Rosé with their delectable Coconut Chia Seed Pudding. Our partner, and Sonoma Plaza neighbor, Valley, has some of the. est California cooking you can find. We are thrilled they will be a partner with us at our Destination Durell 2023 event and cannot wait to indulge our taste buds with this recipe. We recommend you pair with good company and our 2022 Casteñada Rosé
"The Catalan have an incredible culinary tradition of celebrating calçots, essentially spring onions, as the centerpieces of open fire grilling parties called, aptly, calçocadas. Served with romesco sauce, they are aromatic and delectable. Delicious as a side or starter, with a piece of grilled meat or fish, or fried eggs and toast for brunch!"
Recipe – Serves 4
ROMESCO
~ Ingredients ~
2 cans coconut milk (chakoh brand or similar)
5 Tablespoons water
1 Tablespoon vanilla extract
5 Tablespoons agave
2 Tablespoons corn starch
¼ cup chia seeds
~ Instructions ~
In a pot over medium heat, add coconut milk, vanilla extract, and agave.
In a separate bowl, mix water and corn starch to make a slurry.
Once the coconut milk mixture is warm, slowly add in chia seeds while whisking.
Continue to whisk for 5 minutes, then add the cornstarch water slurry.
Whisk for another 5-10 minutes until the mixture has thickened to pudding like consistency.
Allow to cool in the fridge for at least an hour or overnight, or enjoy warm.
Top with your favorite fruits, nuts & seeds.


Club Allocation membership offers unique benefits for our supporters to get the most out of our bi-annual releases in the spring and fall, with the opportunity to acquire additional wines throughout the year during our Rosé, Pinot Blanc, and Casteñada Releases.