Recipe: Coconut Chia Seed Pudding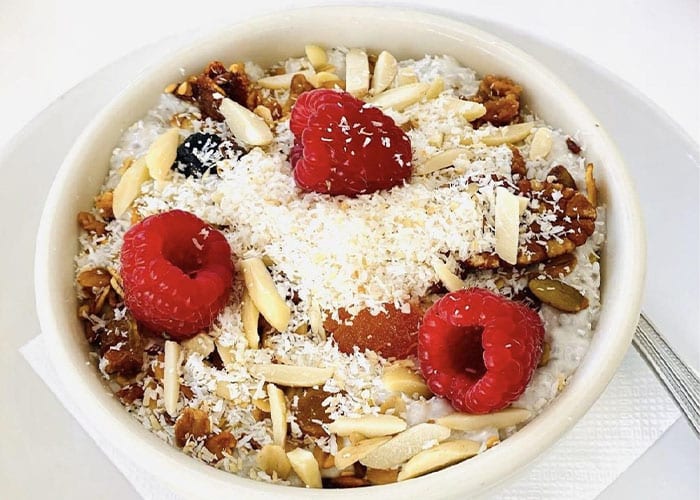 ---
COCONUT CHIA SEED PUDDING
Our friends, and neighbors, The Sunflower Caffé, is one of our favorite local spots to indulged in good food, great drinks, and amazing company. This rosé season, pair our 2022 Casteñada Rosé with their delectable Coconut Chia Seed Pudding.
---
2 cans coconut milk (chakoh brand or similar)
5 Tablespoons water
1 Tablespoon vanilla extract
5 Tablespoons agave
2 Tablespoons corn starch
¼ cup chia seeds
---
In a pot over medium heat, add coconut milk, vanilla extract, and agave.

In a separate bowl, mix water and corn starch to make a slurry.

Once the coconut milk mixture is warm, slowly add in chia seeds while whisking.

Continue to whisk for 5 minutes, then add the cornstarch water slurry.

Whisk for another 5-10 minutes until the mixture has thickened to pudding like consistency.

Allow to cool in the fridge for at least an hour or overnight, or enjoy warm.

Top with your favorite fruits, nuts & seeds.