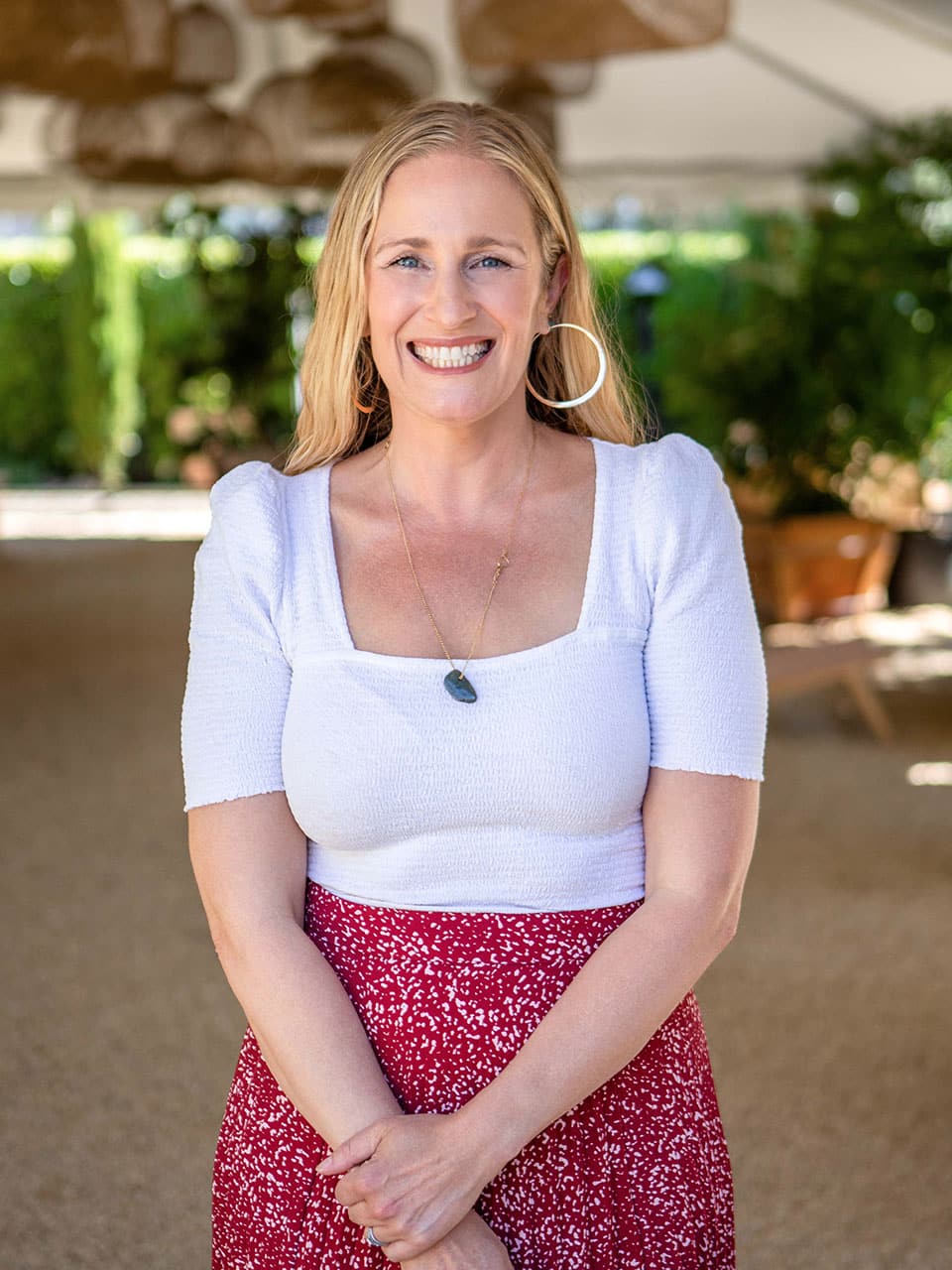 Co-founder & General Manager
Prema Kerollis began working with Three Sticks Wines founder Bill Price III in 2000 at Texas Pacific Group. Working closely with Price, who co-founded the successful private equity firm, she quickly became an essential part of his team and began helping Price manage his winery operations. As co-founder of Three Sticks Wines, Prema helped expand the winery's allocation list from Price's friends and family members to include a growing number of discerning pinot noir and chardonnay consumers.
"To me, Three Sticks Wines is really the essence of Bill and my shared values, from a deep love of the land to the relentless pursuit of excellence and a commitment to have fun and enjoy life," she says. "It's an enormous honor to run it."
Known for her joyful personality and generous laugh—her name translates to "giver of love" in Sanskrit—Prema was immediately drawn to the wine business by her natural affinity for hospitality. Growing up in Marin County, she learned from her mother and stepfather—both of whom worked in the restaurant industry—that hard work and fun need not be mutually exclusive and that the pleasures of wine and food are deeply life-affirming gifts. With an MBA in Wine Business, Prema understands the importance of good people, good products, and doing good business.
Prema applied her talents to the expansive world of Three Sticks and its incredible vineyards; and assisted Price with the design and creation of his other independent wine brand: Head High Wines, a Sonoma County Pinot Noir and Chardonnay brand for the newly initiated. Head High is dedicated to making attainable, delicious wines, ocean preservation, and fun. In 2012, she oversaw the preservation and design of the Vallejo Casteñada Adobe, now home to the Three Sticks tasting salon in downtown Sonoma.
Prema has served as Board Member and President of the Board on the Sonoma Valley Vintners & Growers Alliance, The Sonoma League for Historic Preservation and is now a member of the Sonoma Valley Hospital Foundation Board.
Prema is a great believer in balance, community and inspiring those around her to perform at their absolute best. "It really is my goal to have our team using their skills and talents in fulfilling their jobs and loving what they do. Excellent execution, every single time," she says, "that will always equal our success."