We invite you to visit our home, the Vallejo-Casteñada Adobe, to enjoy our Taste of Three Sticks. Built in 1842 by Salvador Vallejo, brother of General Mariano Vallejo. Over a two-year preservation project, our Adobe was renovated with the talents of the San Francisco-based designer Ken Fulk and his remarkable team to design the ambiance of the Adobe. Sonoma local and landscape architect, Penney Magrane, undertook the design of the astonishing landscape and garden at the property. See the amazing transformation of this incredible historical space as one of our knowledgeable Adobe hosts guides you on an educational flight of our chardonnays and pinot noirs from our estate vineyards. Dive deep into the land, wine, and table fellowship through this private experience.
Complimentary for club members | $75 per non-club member
Taste of Three Sticks is offered Monday – Sunday with the last reservation at 3:30 pm. Limit 6 guests per reservation. For groups of 6 or more, please contact our concierge.
concierge@threestickswines.com | 707 996 3328 x105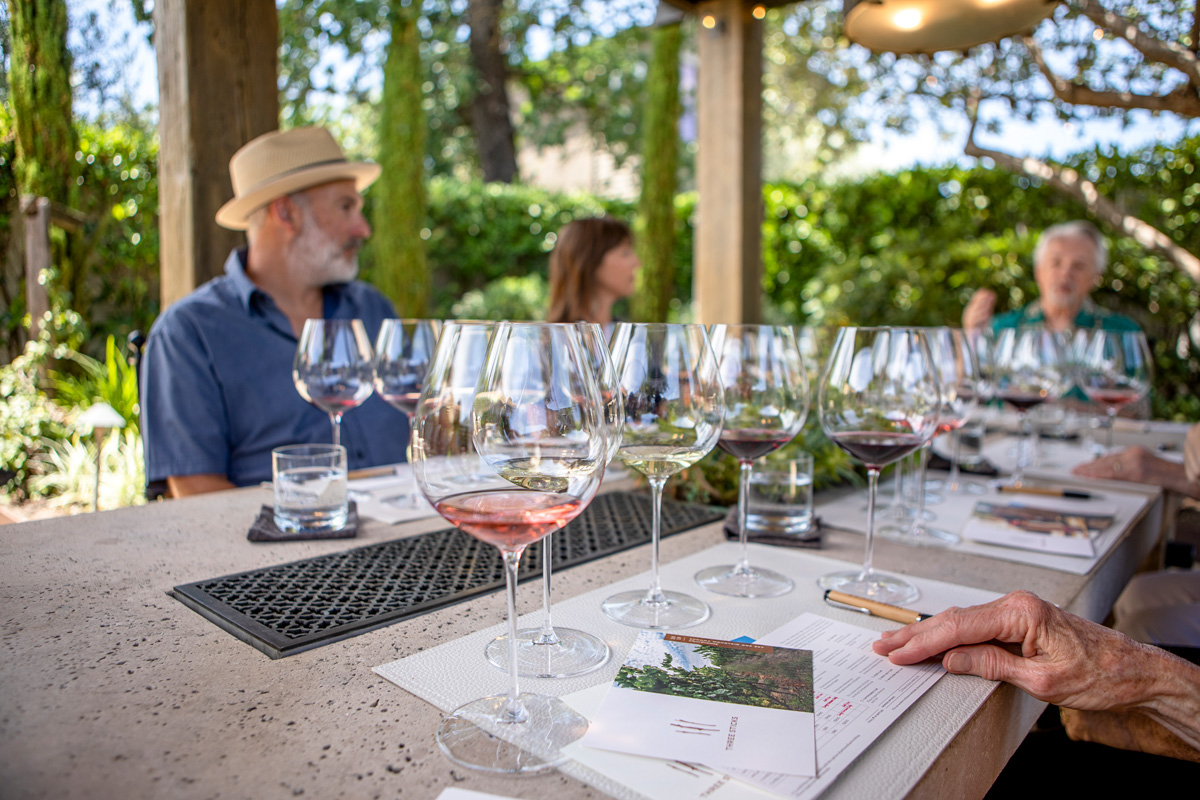 Club Allocation membership offers unique benefits for our supporters to get the most out of our bi-annual releases in the spring and fall, with the opportunity to acquire additional wines throughout the year during our Rosé, Pinot Blanc, and Casteñada Releases.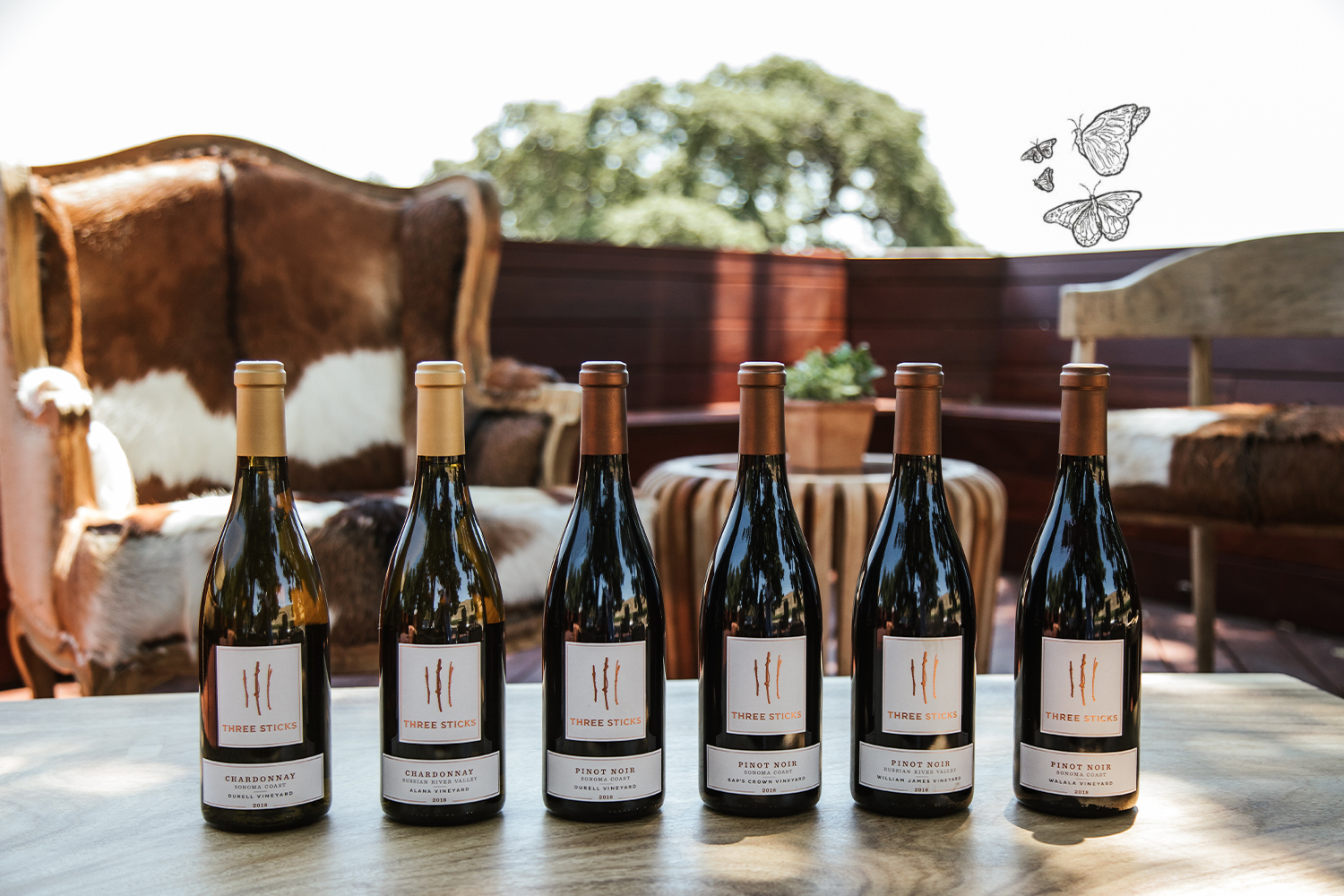 Request a Reservation
We are thrilled to host you for an experience at our historic Adobe in Sonoma. Please note, your appointment is not complete until you receive a confirmation from our Concierge. If you are a member and would like to book an experience in our member lounge, you may do so in the dropdown below. Due to historic elements of our property and our licensing, we do not allow dogs or visitors under the age of 21. Prices listed are pre-tax and we recommend that you allow 60 minutes for your appointment.
"*" indicates required fields