Vineyards. Visionary. Distinction. Copy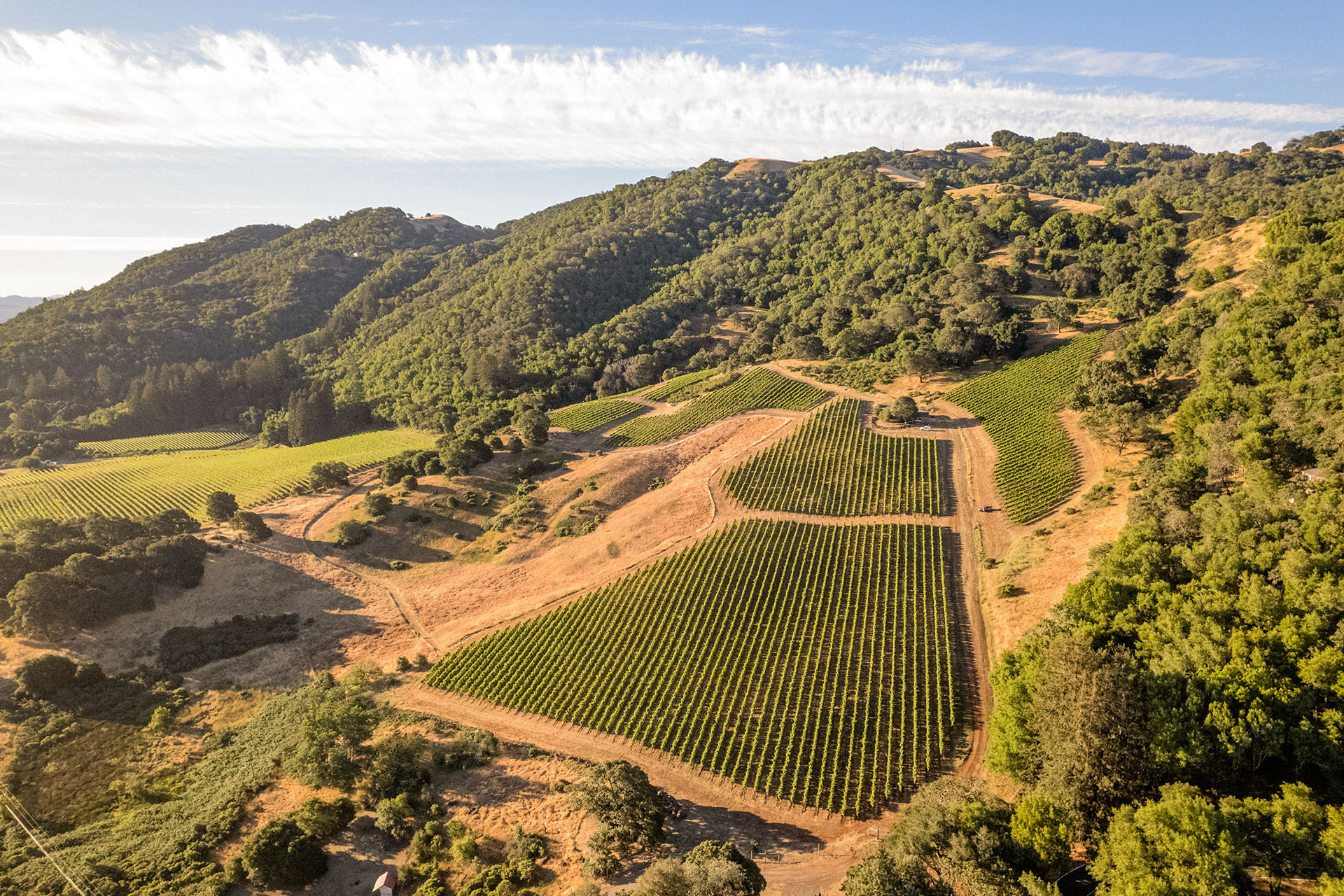 February 2023
Three Sticks has a love affair with pinot noir and chardonnay; it's the heartbeat of our vineyards, cellar, and hospitality. Our meticulous focus is on planting, farming, harvesting, hand-crafting, and sharing these two varieties with you. We are excited to announce that as of the 2023 vintage, every wine we make will be 100% estate grown, meaning every grape will come from the vineyards we nurture, own, and farm. It takes years for a vineyard to produce quality grapes ready for winemaking, so this switch has been in motion for quite some time, and it's a moment our team is incredibly proud of. On top of that, it takes years to deeply understand the elements influencing the site, down to specific blocks. And years on top of that to finesse and meet the Three Sticks standard for winemaking. As such, this achievement has been a labor of love since we began this journey almost two decades ago with two wines from our home ranch, Durell.  
The 2023 Spring Release marks the beginning of a new era for Three Sticks, with some welcome additions and some bittersweet goodbyes to our lineup of wines.
This will be the last release of our Russian River Valley Pinot Noir. This pinot noir has always been a blend of our monopole vineyards, Alana and William James. In 2024 there are some exciting changes coming down the pike – like Alana receiving its well-deserved vineyard-designated pinot noir title. Fret not loyal supporters; our William James Pinot Noir will remain untouched; if anything, we hope to have more of it. Each of the Russian River Valley appellation wines have grown into pinot noirs we are proud to showcase them alongside all our other wines.
As we continually expand internally and externally, our Price Family Estates Pinot Noir will be strictly sold through our wholesale program. This wine has become so popular with the masses we felt it was time to open the doors and give it the accessibility it deserved. It will no longer be available on our website or at the Adobe. You can find it in select fine retailers and restaurants throughout the US instead.
Stay tuned for future changes here at Three Sticks, and while these changes might cause growing pains, we are excited for the future of our vineyards, wines, and team with what lies ahead.


Club Allocation membership offers unique benefits for our supporters to get the most out of our bi-annual releases in the spring and fall, with the opportunity to acquire additional wines throughout the year during our Rosé, Pinot Blanc, and Casteñada Releases.