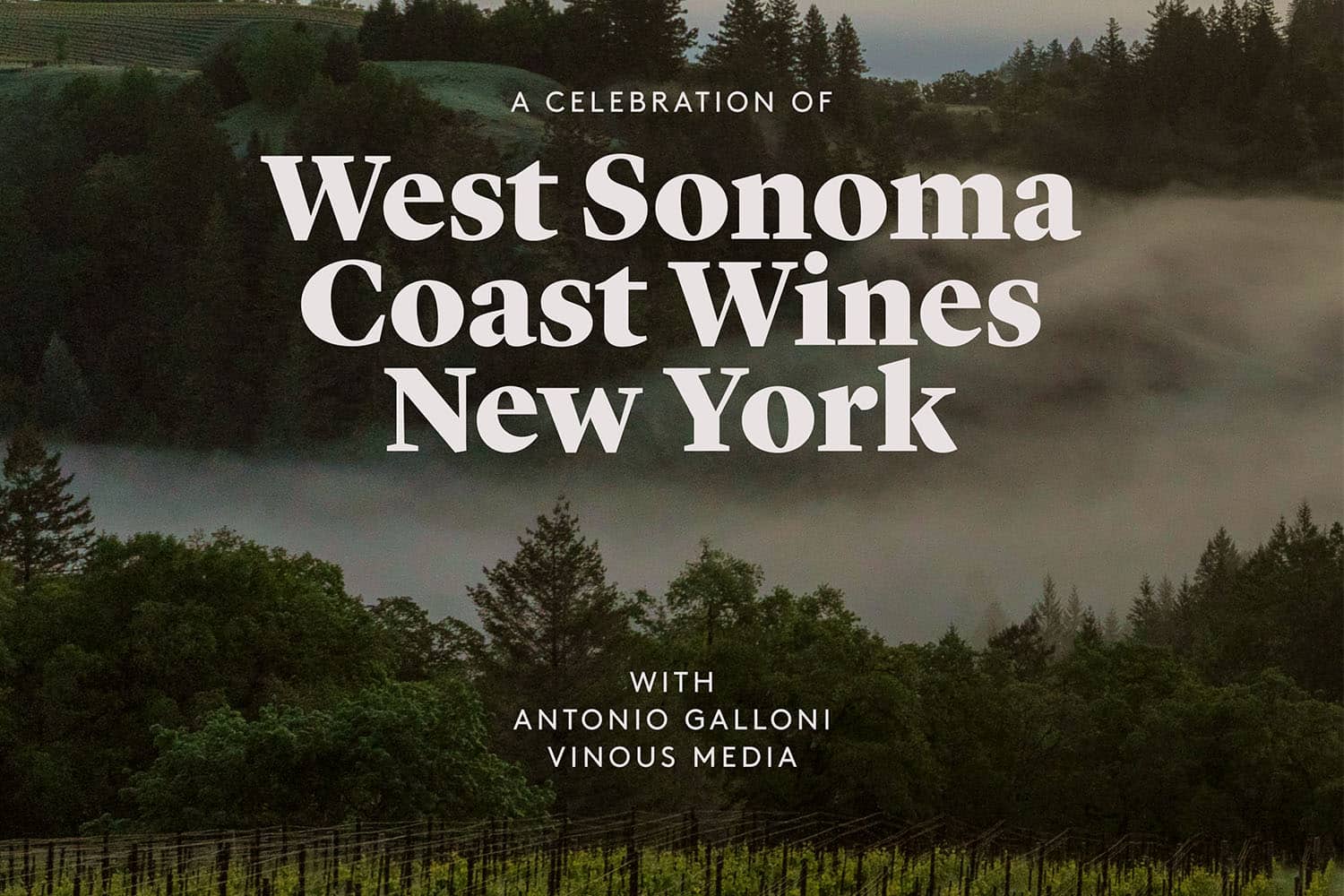 Experience the adventure. Taste the journey. Immerse yourself in the wines of Sonoma County's newest AVA: West Sonoma Coast
Farmed at expansive elevations – from sea level to 1400 ft., these wines are uniquely wild and expertly tamed by some of the true pioneers of the rugged Sonoma Coast winegrowing region.
Antonio Galloni of Vinous Media will be presenting alongside our members:
Alma Fria – DuMOL – Ernest – Flowers – Freeman – Littorai – Marine Layer – Occidental – Paul Hobbs – Peay – Red Car – Small Vines – Senses – Three Sticks – Wayfarer – Whistler
The West Sonoma Coast Vintners is an association of wineries and growers who are passionate about farming along the mountainous coastline of western Sonoma County. Our members create wines that evoke the complexity of the region — wines expressive of our unique community.
Join Three Sticks at one of two opportunities to taste through multiple expressions of this exciting new winegrowing region, 4-6pm and 6:30-8:30pm