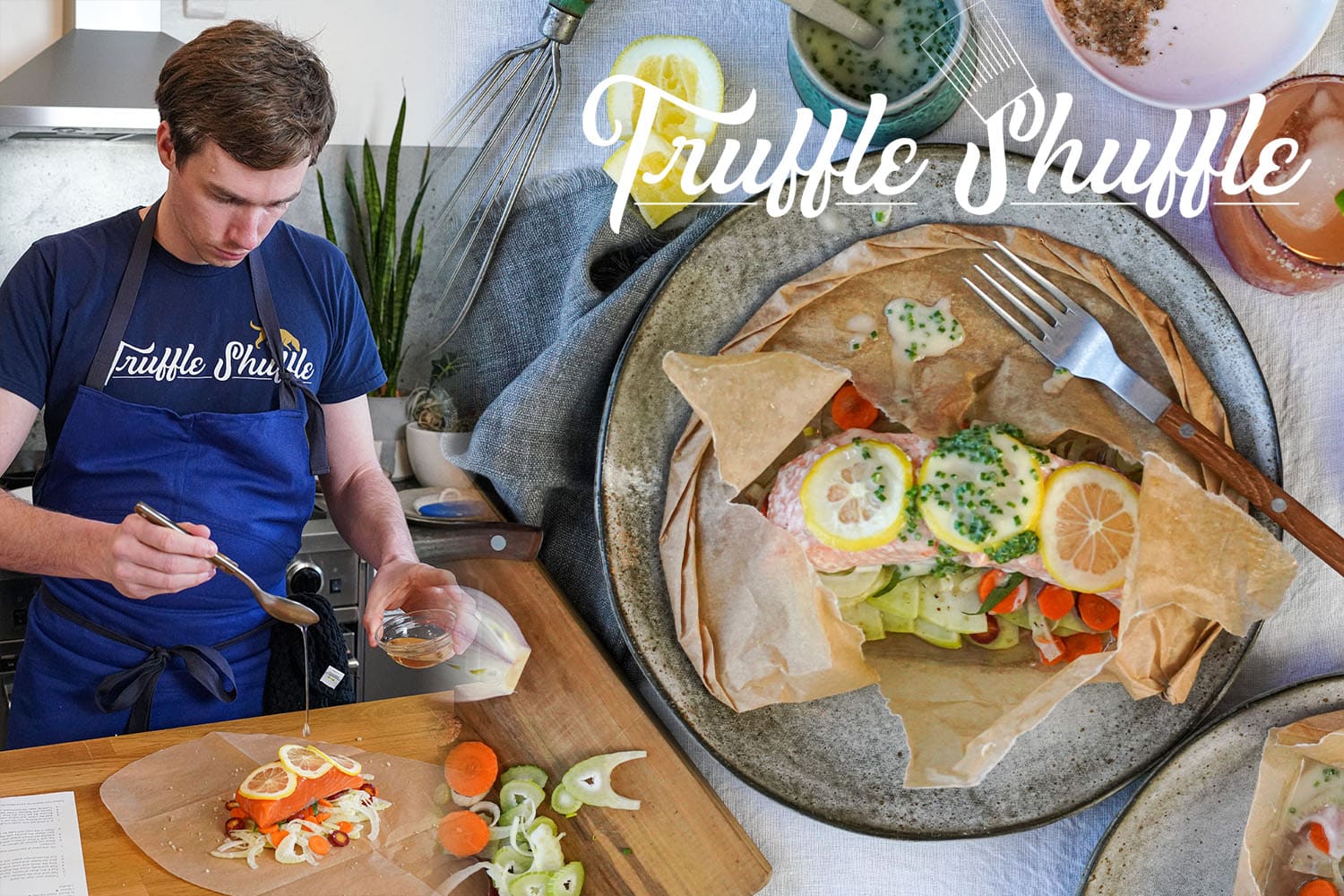 Join us for a virtual wine dinner hosted by Co-founder Prema Kerollis and Enologist Cassidy Block. In partnership with Truffle Shuffle's Chef Tyler, we invite you to savor our One Sky Vineyard Chardonnay perfectly paired with their Salmon en Papillote recipe.
Salmon en papillote, a culinary technique that involves baking salmon in parchment paper, creates a healthy and flavorful dish. The salmon is infused with the aromatic nuances of the herbs, lemon, and vegetables enveloped in the parchment. This method ensures that the salmon remains tender and the flavors meld beautifully. The One Sky Chardonnay exhibits bright acidity, elegant citrus notes, and a luxurious touch of oak. The wine's balanced structure and fruit-forward characteristics make it a delightful companion to seafood.
Meal kits can accommodate most dietary specifications, making for a fun and delicious culinary experience in the comfort of your own home.
To receive your meal kit and wine in time, order deadline for ground shipping is Oct 24th, and Oct 30th for expedited shipping.