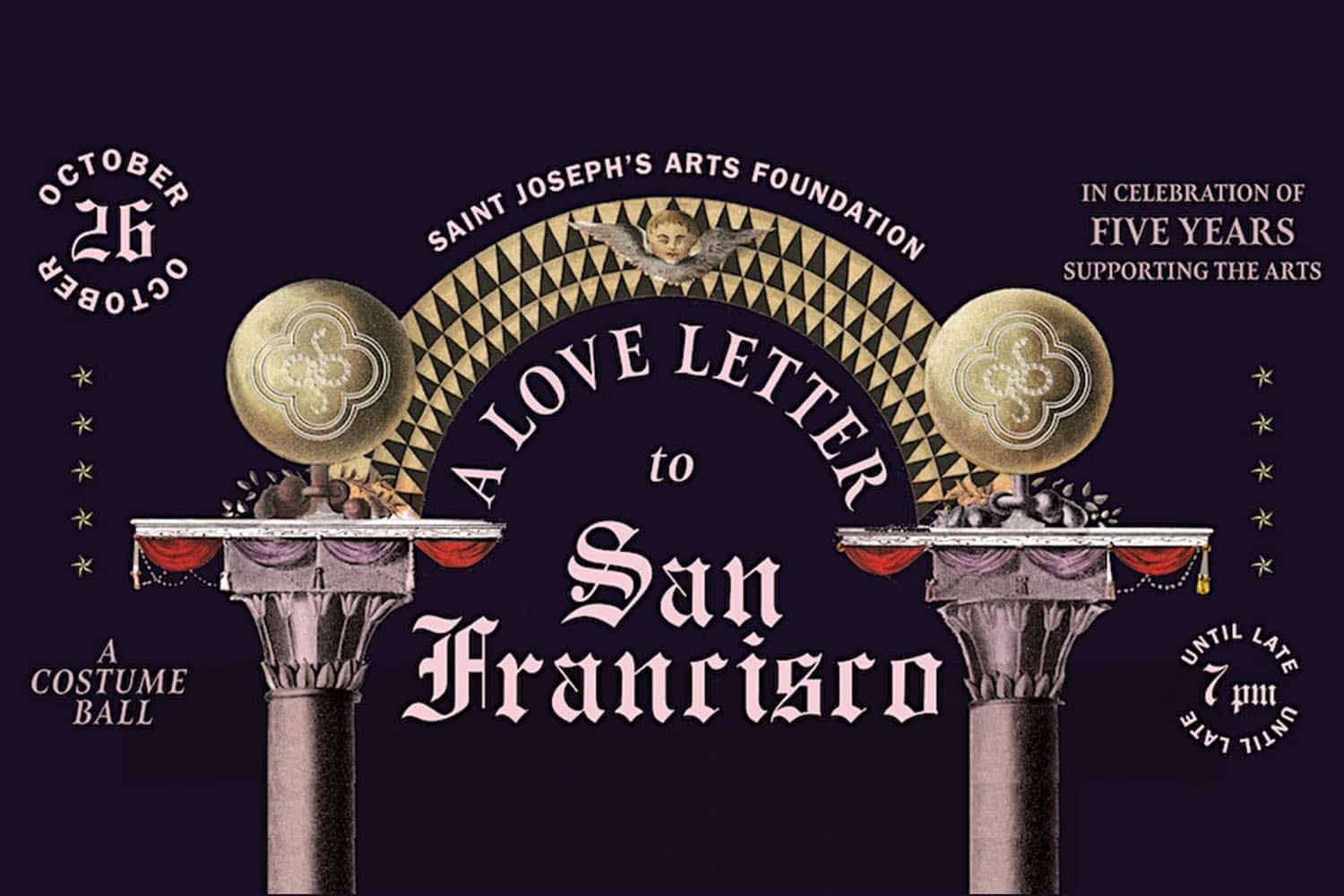 Saint Joseph's Arts Foundation is celebrating our five-year anniversary with a very special tribute to San Francisco: A masquerade ball just in time for Halloween.
Dress up as an SF icon for a night to benefit Saint Joe's with our city's most influential artists, performers, chefs and change-makers to help support Saint Joseph's mission to promote the relevancy of art and artists in our daily lives. All proceeds from this event will go directly to support the creative spirit that makes San Francisco what it is.
This one-night-only evening will feature some of our favorite hometown heroes and special guests: the outspoken artists, joyful performers, original musicians, innovative chefs, expert winemakers and the open-minded revelers who show up without question.
With bites from top chefs, cocktails and wine from our favorite partners, performances from local artists and visiting guests, karaoke in the courtyard and a DJ to help finish out the evening, this is a party you won't want to miss! For more information and ticket sales, please visit their website.