Wine Spectator: California's Best Chardonnay Vineyards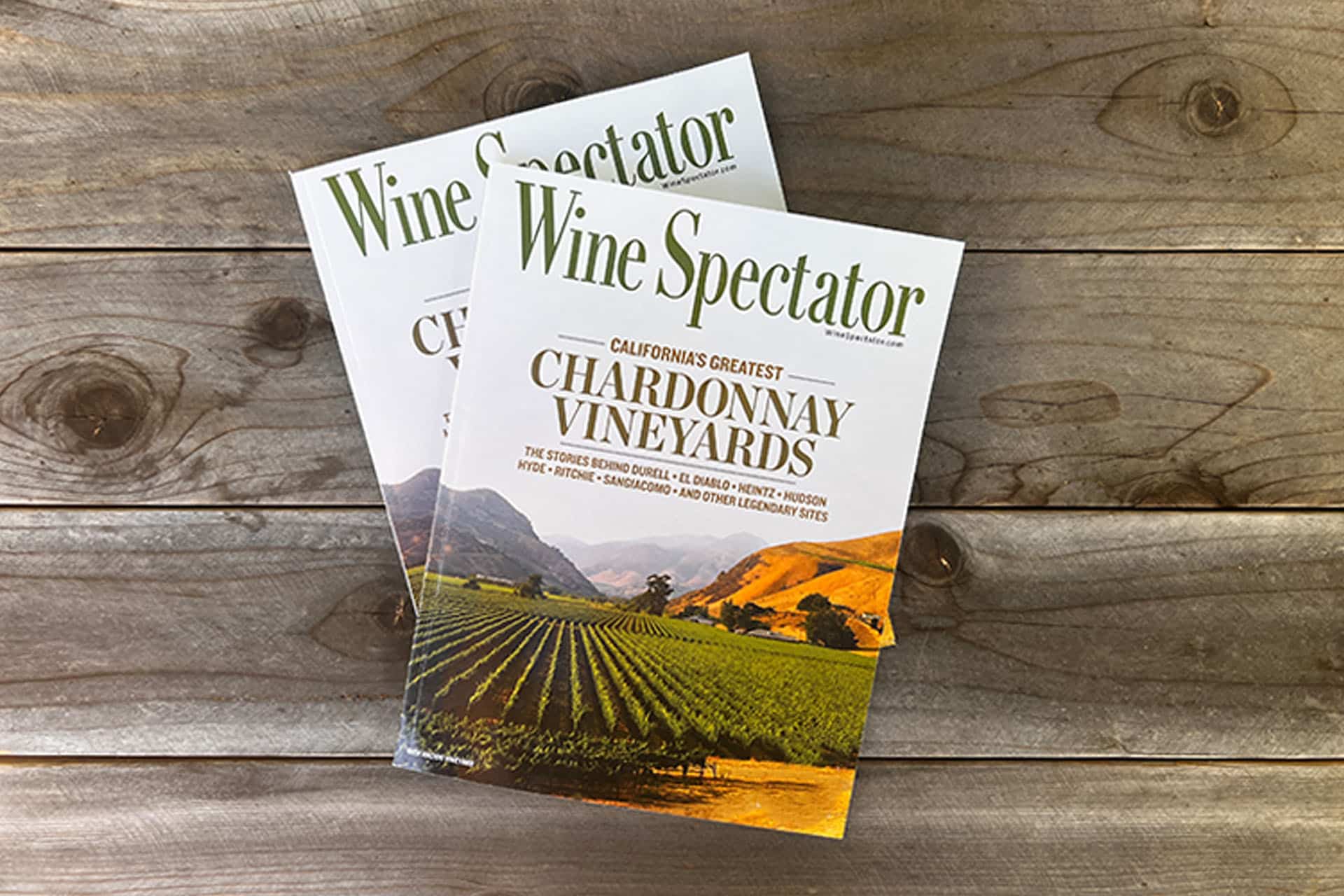 July 2023 Issue | by Maryann Worobiec
A Wine Spectator moment is always a core memory for us, and we're extremely grateful for the prominent feature in the upcoming issue. Our Heritage estate vineyard, Durell, is recognized as one of the finest sources of exceptional Chardonnay; it shines alongside other esteemed vineyards across California. "We're at this confluence of very different effects, which allows us to grow chardonnay and such meaningfully different styles, but with a consistent quality… producers have embraced Durell because it can fit so many different styles, so many different winemaking protocols." – Rob Harris, VP of Vineyards. Congratulations to the rest of the wineries for this in-depth feature of what makes our chardonnay so exceptional. Learn more about Durell and our 5 other estate vineyards here.
"Chardonnay is California's premier white wine. In this issue, we profile the grape's premier vineyard sites and the people behind them. These are family-run properties, most backed by generations of experience. Their name on the bottle promises quality inside."
Read full article here.


Club Allocation membership offers unique benefits for our supporters to get the most out of our bi-annual releases in the spring and fall, with the opportunity to acquire additional wines throughout the year during our Rosé, Pinot Blanc, and Casteñada Releases.