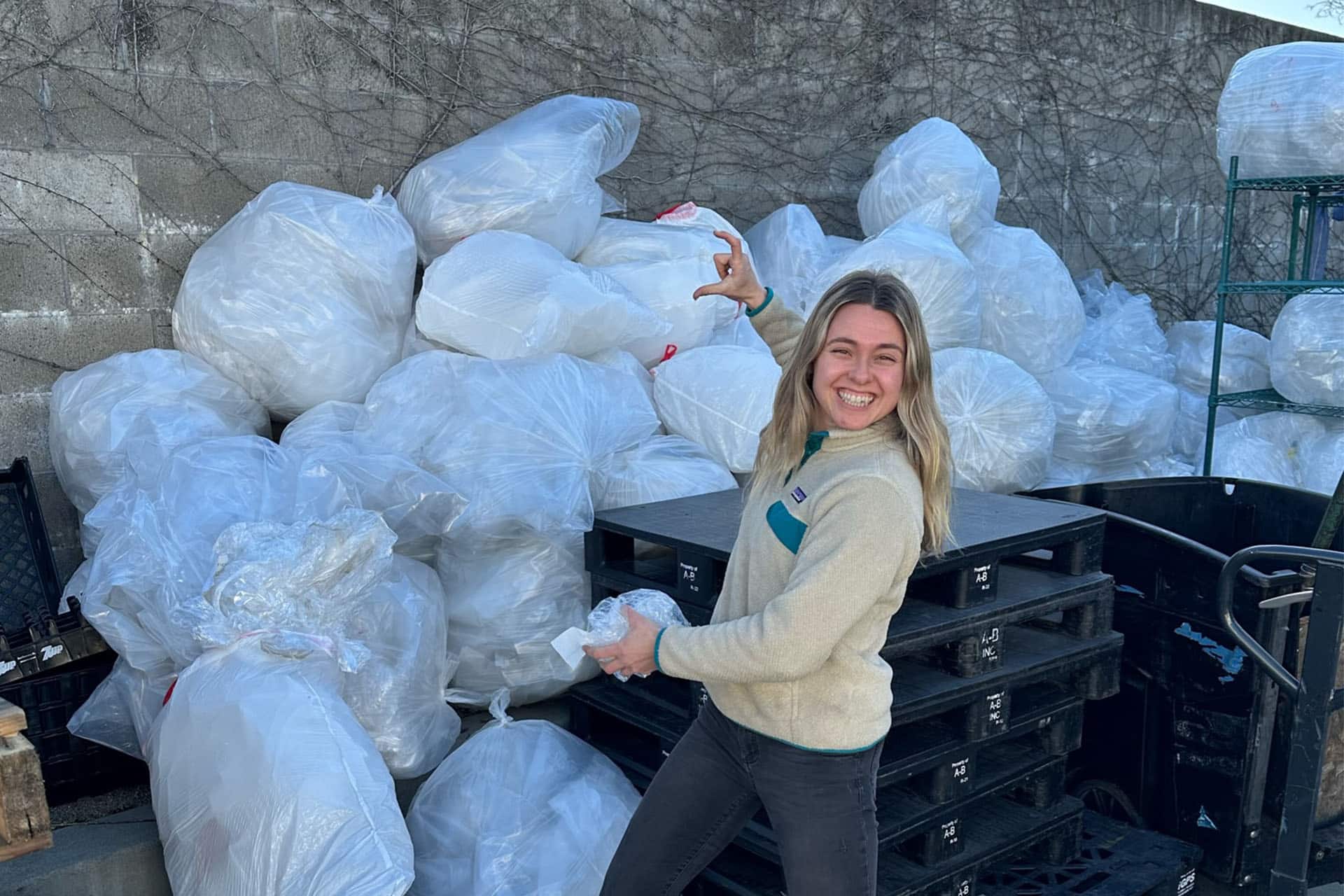 Where does all the plastic go?
Running our business sustainably is highly valuable here at Three Sticks Wines. Mother Earth offers us amazing resources to make incredible wines for us to enjoy, so it is our duty to care for her as best we can. Therefore we prioritize maintaining our status as a Certified CA Sustainable Winegrower, which requires us to continuously improve our sustainability efforts every year.
Our awesome enologist, Cassidy Block, is at the helm of our sustainability program. We are proud to report that during our bottling runs in December and January, Cassidy and the team diverted 300 pounds of plastic from the landfill in addition to recycling a 2-gallon bucket of corks!
We are proud of our team and are excited to share more about how we are contributing to a sustainable future for generations to come.


Club Allocation membership offers unique benefits for our supporters to get the most out of our bi-annual releases in the spring and fall, with the opportunity to acquire additional wines throughout the year during our Rosé, Pinot Blanc, and Casteñada Releases.